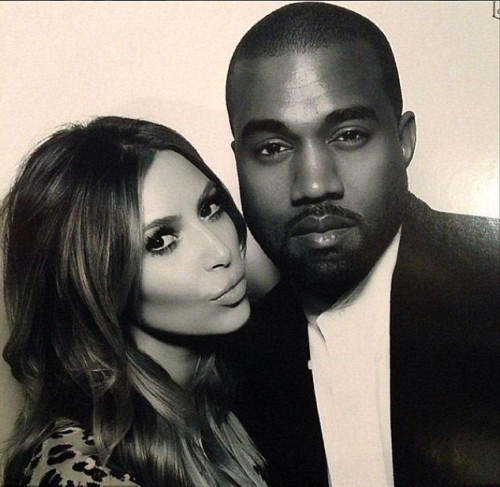 American reality star Kim Kardashian is reportedly stressed out over her massive wedding preparations combined with renovations of her new Bel-Air property.
All this is apparently creating a rift in her relationship with her fiancé, rapper Kanye West.
"He's impossible to please,"said an insider told Life & Style of her fiancé.
"The family is already eye-rolling about her crazy wedding plans. She and Kanye have a go big or go home attitude, "another source told InTouch.
The couple are reportedly planning one of the biggest weddings ever with a budget of around $30m. Kardashian had previously revealed on The Ellen De Genres show that it would be a destination wedding. Reports suggest that the wedding would take place in France.
"Everything will be very ornate, from the invitations to the cake. They want something very grand. They want the craziest, most elaborate wedding experience anybody has ever had," sources close to the couple told In Touch.
Kardashian reportedly wants a tiara like the duchess of Cambridge's Cartier for her wedding day. West also wants them to wear matching couture for the ceremony. The couple are also looking to fly in their A list guests in private jets.
They were previously considering the Palace of Versailles but are now reported to be looking into other options.
"They want it to be as opulent and extravagant as possible and have zero consideration about cost," an insider stated.
Meanwhile, the couple's house which has been undergoing renovations for several months now is another source of tension for Kardashian.
"The house has a long way to go before they can move in. It's frustrating for Kim," a source stated.
According to sources, West was the reason behind the delay.
"He's a total snob when it comes to style, design and architecture.... he thinks nothing of changing direction midway and starting over. He's a control freak and flies off the handle when things don't go his way," the source added.