'We'll cut off her nose': Deepika Padukone threatened ahead of Padmavati release
The controversial film is set to premiere in India on 1 December.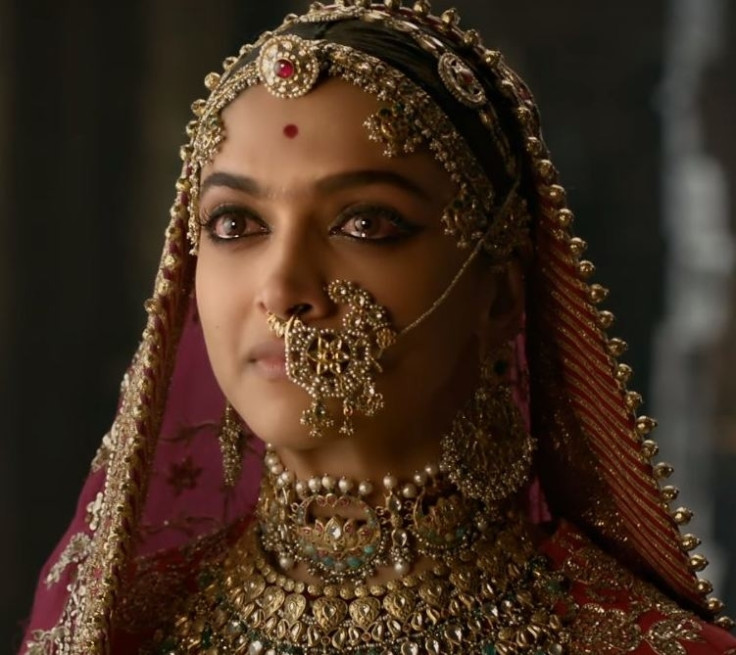 Days after top Bollywood actress Deepika Padukone expressed her disappointment at the ongoing protests against the release of her upcoming film Padmavati, a caste organisation in India has threatened to "chop off" the actress' nose.
The threat was made by Lokendra Singh Kalvi, the chief of the Shri Rajput Karni Sena, at a presser on 16 November. The Sena, which represents the powerful upper-caste Rajput warrior clan, has accused the film's director Sanjay Leela Bhansali of distorting historical facts in the film.
The film is about Rani Padmini, the queen of Chittorgarh in Rajasthan, who is an important figure in Rajput folklore and continues to be the symbol of Rajput honour in the popular imagination. The Rani had committed ritual suicide, or Jauhar, by jumping into a burning fire to escape rape and slavery when the kingdom was sacked by Sultan Allauddin Khilji, the then ruler of Delhi in 13 century AD. Khilji had apparently launched the attack after hearing of her great beauty.
The film, which also has Ranvir Singh and Shahid Kapoor in leading roles, has attracted controversy right from the start of the filming. The protests started with a rumour that the film has a dream sequence where Khilji romances Padukone's titular character. The movie's sets were vandalised twice and Bhansali was assaulted in February. The film is set to premiere in India on 1 December.
"Don't provoke us," Kalvi said on Thursday. "We'll cut off her nose as Soorpanaka's nose was cut off." Soorpanaka was a mythical character in the Indian epic Ramayana, whose nose was cut off by Prince Rama's brother. The Sena also threatened to "behead" Bhansali.
Kalvi added that Bhansali was known for distorting historical facts and had "got money for this film from Dubai". The Sena threatened to shut down the country in protest of the film.
Earlier this month, Padukone had reacted to the protests: "What have we gotten ourselves into?" she asked in an interview with the IANS news service. "Where have we reached as a nation? We have regressed."
"The only people we are answerable to is the Censor Board, and I know and I believe that nothing can stop the release of this film," she added, referring to the film-certification body in India.
The controversy comes against the backdrop of the resurgent Hindu right after Prime Minister Narendra Modi's government took power in New Delhi. Multiple right-wing organisations and several Rajput royal families have opposed the film for "distorting historical facts" in the name of creative freedom.