JPMorgan 'Paid Daughter of China's Ex-PM Wen Jiabao $1.8m'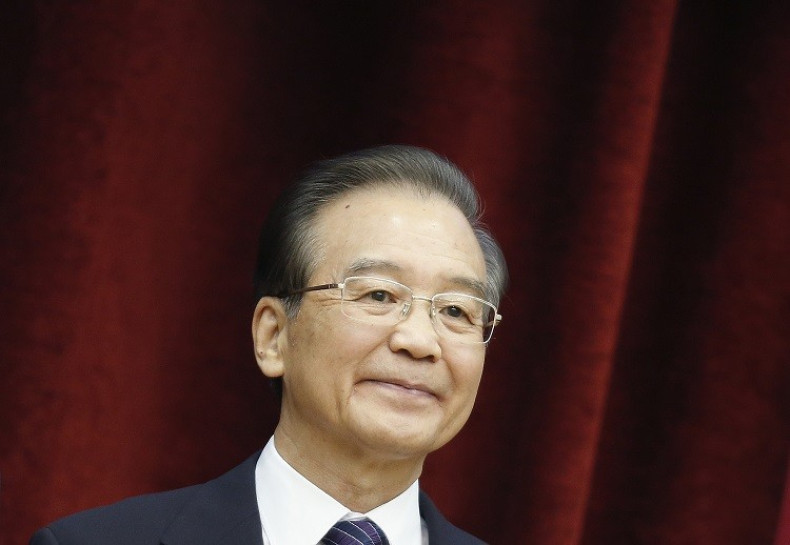 US banking giant JPMorgan hired the daughter of Wen Jiabao, the former Chinese prime minister, through her little-known consultancy business and under an alias in a relationship being probed by financial regulators.
Wen Ruchun, or "Lily Chang" as she was known, was paid $75,000 a month by JPMorgan through her firm Fullmark Consultants, which only had two employees, according to the New York Times.
Wen Jiabao was China's prime minister for a decade until 2013, before stepping down. From 2006-08, Fullmark made $1.8m from JPMorgan.
While Wen Jiabao was prime minister, JPMorgan won the contract to underwrite the $5bn IPO of state-run China Railway Group, which builds rail infrastructure in the country.
A confidential letter from Fullmark to JPMorgan, which NYT said it had seen, claimed the consultancy "introduced and secured" this business for the bank.
JPMorgan faces no allegation of wrongdoing over the contract with Wen Jiabao's daughter, but it forms part of a broader corruption investigation by the US Securities and Exchange Commission (SEC) into links between the bank and Chinese officials and businesses.
NYT added that from its investigation the decision to take out a contract with Fullmark appeared to have been made by JPMorgan's Hong Kong office rather than its headquarters in New York.
Regulators' enquiries into JPMorgan are centred on the US Foreign Corrupt Practices Act, under which companies are not allowed to seek improper advantage with firms abroad with gifts of "anything of value".
JPMorgan decline to comment to NYT and had not at the time of publishing responded to IBTimes UK.
News of the relationship with Wen Jiabao's daughter will bring fresh embarrassment for JPMorgan, which has been hit by a number of scandals since the financial crisis.
It was fined almost $1bn by global financial regulators over the London Whale trading scandal, which saw one of its chief dealers in London, Bruno Iksil, lose the company $6bn through a series of bad - but legal - market bets.
In October, JPMorgan agreed to pay one of the largest financial penalties in history after sealing a tentative $13bn deal with the US Department of Justice to put an end to a raft of government mortgage product-related probes.
The bank posted a loss of $380m for the third quarter of 2013 after being hit with $9.2bn worth of legal expenses. It was JPMorgan's first ever quarterly loss under chief executive Jamie Dimon.