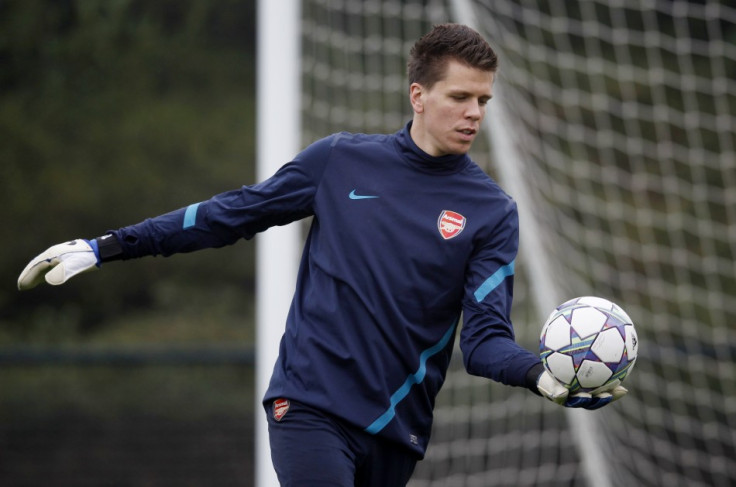 Arsenal manager Arsene Wenger has lavished praise on his young goalkeeper Wojciech Szczesny by claiming the Polish international is already amongst the finest custodians in world football.
The 21-year-old forced his way into the Arsenal first team last season following injuries and underwhelming form from counterparts Łukasz Fabiański and Manuel Almunia, and Szczesny has since emerged as one of Arsene Wenger's most consistently impressive performers.
Although still only 21 and relatively inexperienced, Arsene Wenger believes the 6ft 5inch Arsenal star has already displayed credentials beyond his years.
The Emirates supremo believes Arsenal can now boast one of the finest goalkeepers in world football even though he has urged Szczesny to maintain his focus.
"He is one of the best already in his first season (in the starting line-up)," The Arsenal manager told the club's official website when discussing Szczesny. "He has, like the team I must say, a promising future. We are confident that if he keeps his attitude and determination to do well he can be one of the best.
"I wouldn't like to put too much pressure on him.
"My secret belief is that he shouldn't set any limitations on his progress and personally I am confident that he can let other people judge how good he is." The Arsenal chief concluded.
The patently confident Arsenal youngster clearly thrives on the big occasion as well with the added responsibility of having to marshal the Gunners' defence, and although Wenger is reluctant to make any predictions about the future potential of Szczesny, the Frenchman is delighted with his young stopper.
"I have shown with my decisions that I am a great believer in Wojciech," The Arsenal manager continued. "The rest, how far he can go, I wouldn't like to predict. That is what a career is all about.
"I believe that as soon as you lose that sharpness to improve you are in trouble, no matter how young you are. That's why I would just say, 'keep your attitude and you will have a bright future'."