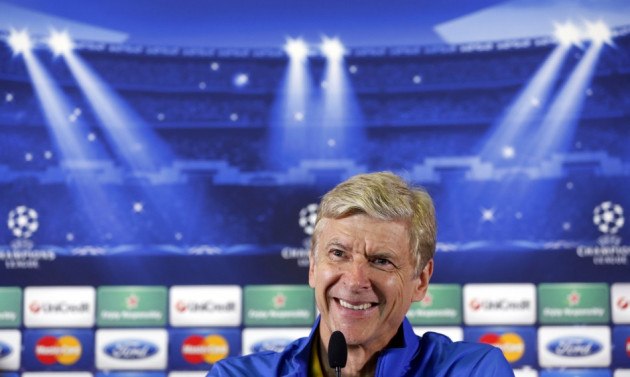 Arsene Wenger has revealed he has been presented with plenty of opportunities to leave Arsenal over the years but is keen to remain for as long as possible in order to seal his legacy at the club.
Speaking at a press conference ahead of the difficult away trip to Swansea City this weekend, Wenger admitted he was pleased to gain the support of owner Stan Kroenke who has publically backed his manager in recent days after a string of positive results.
Having come under scrutiny for his business in the transfer window and after losing the opening game of the season to Aston Villa, Arsenal now sit top of the Premier League after winning their last four games.
Wenger is in the final year of his contract with the Gunners but it keen to extend his stay at the club and is targeting remaining for many more years to come.
"I'm very grateful to this club because during my 17 years we have had ups and downs. They have always shown faith in me," said Wenger. "I've turned many offers down [over the years]... I've always thought this club is special.
"I would love to be here forever because that would make me immortal! I'm very honoured to have the support of Stan Kroenke. That is something that is very positive for me."
Kroenke paid tribute to Wenger and intimated that the final decision on whether he wanted to remain at the Emirates would be left to the Frenchman.
"He knows he has our support, there's no one I feel more strongly about and I think he is doing a great job. Arsene is his own man, he will make up his own mind," said Kroenke.
While Wenger will be looking to make a decision on his future as soon as possible he must first focus on the Swansea game and extending Arsenal's impressive run on the road.
The Gunners are currently in the midst of a record run of 11 consecutive away wins and will be looking to further extend this impressive sequence with victory over the Welsh club.
However, Wenger admits it will be a difficult task against a side who he believes will be pushing for a place in the top eight come the end of the season.
Speaking of the run of wins away from home Wenger said: "It's good for the confidence of the team. It allows you to focus on the quality of your game. But Swansea have bought well and play attractive football. I think they have the quality [to finish in the top seven or eight]."