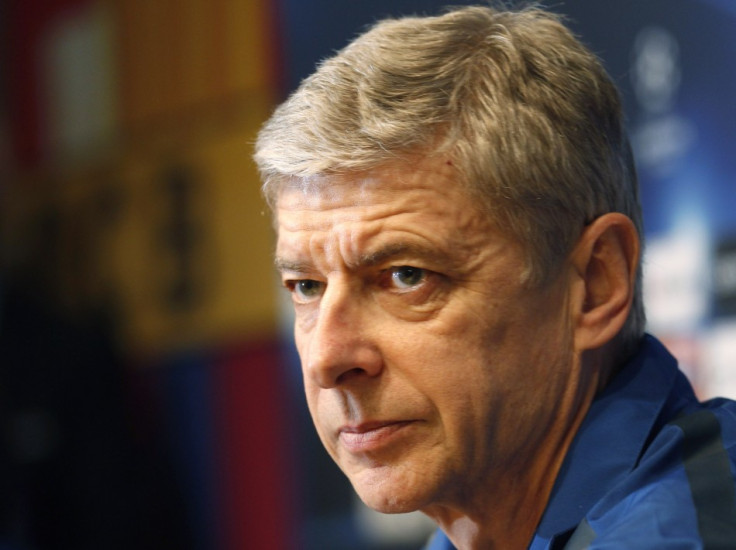 Arsenal manager Arsene Wenger has criticised Manchester City in the wake of their recent financial figures and their insistence they have the capacity to abide by UEFA's planned fair-play rules.
Despite posting record losses of £195 million for the recent financial year, surpassing the largest deficit posted by Chelsea in 2005 (£141 million), Manchester City maintain they will conform to the new rulings which will apply to clubs in European competitions from the 2014-15 season.
Arsene Wenger suggests Manchester City's hopes are a fallacy, questioning the merits of their claim by pointing to their vast wage bill which currently surpasses their turnover. The accounts of all of Europe's top clubs will be monitored from the current financial year, allowing for just £38.5 million losses in the next three years, and the Gunners chief suggests City are unlikely to be within those boundaries.
The Arsenal boss suggests Manchester City and other clubs such as Malaga and Paris St-Germain will make a mockery of the rules, expressing concerns about the spate of new sponsorship deals which muddy the waters of UEFA's plans.
"I am now more nervous about the rules having teeth." The Arsenal manager told The Sun.
"When I see the numbers announced by Man City, do you really think it will work in 2013? I cannot see it when the wage bill is bigger than the turnover. Frankly, that cannot happen in one year."
He added: "With FC Sion challenging UEFA over their ban for fielding ineligible players, they have lost a lot of power. We live in a world where any decision made is challenged legally.
"UEFA want to stop clubs with those sorts of deficits playing in the Champions League. That's in their plan.
"But I question whether they will be capable of forcing it through. Will they have the legal powers?
"In other countries you now have Paris St-Germain and Malaga with Qatar owners. Once they represent a force together, it will be difficult to fight against."