Wenger Praises 'Very Good' German Prodigy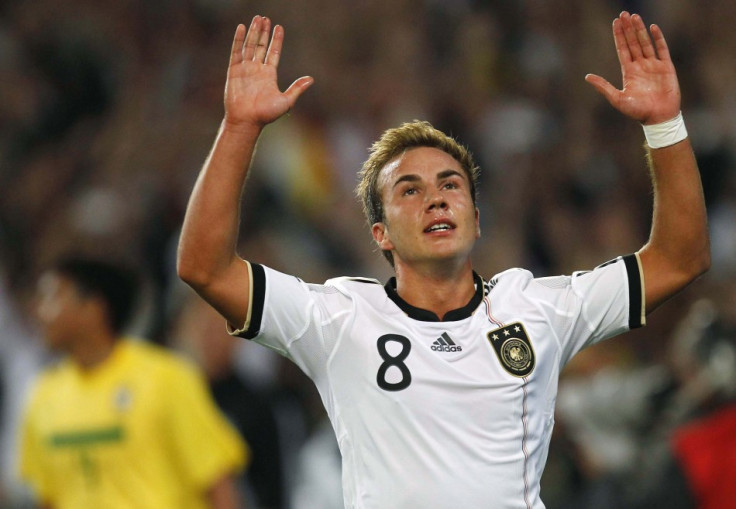 Arsene Wenger has praised Borussia Dortmund midfielder Mario Goetze but refused to be drawn on speculation linking him with a January move to north London.
Goetze, 19, will travel to the Emirates Stadium on Wednesday night for their penultimate Champions League group stage match and reports in Tuesday's press suggest Wenger will keep an eye on the promising German playmaker.
"We have a big squad and we are not after anybody. Goetze is a very good player. I can understand there is a lot of interest in him around Europe.
"On our side, I do not think this is the best time to talk about it. We play against Dortmund tomorrow and we must concentrate on the game, not transfers."
Wenger has been repeatedly linked with the German playmaker as he looks to address the loss of Cesc Fabregas and Samir Nasri in the summer.
However, the International Business Times confirmed earlier in November that Borussia Dortmund will not sell their highly-rated youngster, despite reported interest from Manchester United and the Gunners.
A source close to the player confirmed "there is no chance of him [Goetze] leaving in the winter. Zero per cent,"
Arsenal are believed to be Götze's keenest admirer with some media outlets recently suggesting the Gunners had watched every one of his games this season, yet a move to the Emirates in January would appear extremely unlikely.
Despite his rising stock on the continent, Götze recently reiterated his desire to remain at Borussia Dortmund for the forseable future.
"I am really happy here," he told Sky Sports. "That is all that counts. I have a contract here until 2014 and I am more than happy.
"I think you can see that too and that is why I am happy to be here.
"We have so many amazing players in our side who try to push themselves to the limits in every training session and every game."
© Copyright IBTimes 2023. All rights reserved.