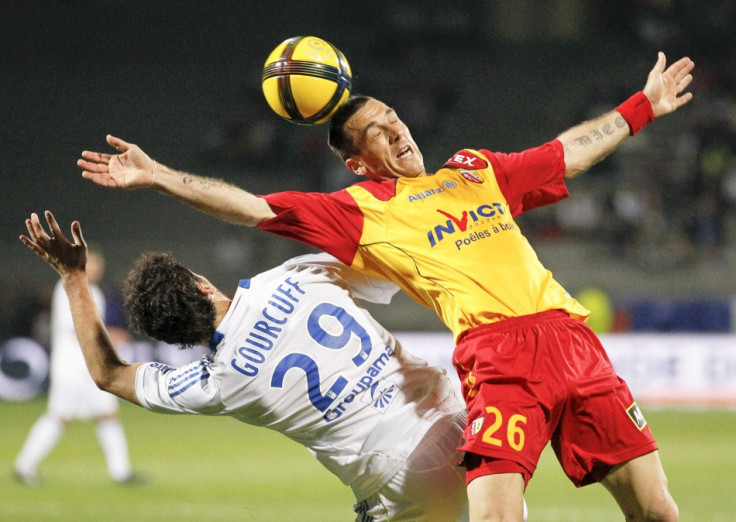 Arsene Wenger has revealed he likes Yoann Gourcuff as a player, but the Arsenal manager has ruled out a January move for the France midfielder, insisting that the Gunners have enough midfielders already on board.
Gourcuff has struggled for game time at Lyon since moving to the club in a £19 million deal in the 2010 summer. So far, he has made just 28 appearances for the Ligue 1 side, and is said to be considering a move elsewhere to build up game time.
But Wenger claims that Arsenal will not be making a move for Gourcuff in the Janaury transfer window, though he has admitted that he is interested in the 25 year old.
"He is a player I like a lot and I believe people have been very critical towards him in France," Wenger told Canal+, as reported by Sky Sports.
"However, we won't be in the winter market for any midfield positions considering that our players are back from injuries."
After signing Mikel Arteta and Yossi Benayoun at almost literally the last minute of the summer transfer window, Arsenal look to have shored up the gap that resulted from Cesc Fabregas and Samir Nasri's departures.
And Gourcuff doesn't look likely to leave Lyon either, with the former Bordeaux man claiming that he will fight for game time to be included in the Euro 2012 squad.
"I am a Lyon player," Gourcuff told Canal Football Club.
"My objective is to achieve a very good second part of the season with Lyon which could allow me to play at Euro 2012."
Arsenal may not be in the market for a midfielder, but the club will most certainly be looking for a striker, with Gervinho set to leave in January for the Africa Cup of Nations. And while Marouane Chamakh is also planning on representing Morocco for the month, he has also hinted that if he continues to get limited game time he will leave the north London club permanently.
Centre backs have also been ruled out of contention for a move to Arsenal by Wenger, though Per Mertesacker, who signed for the club in the summer, believes that full backs might be on the Frenchman's agenda when the transfer window opens.
He said: "We need more full-backs I think! It's not good for the squad if so many full-backs are injured, but what can I say?
"We have to manage the situation. We have had some bad situations with injuries in the last month but we managed quite well.
"We are looking forward to climbing the league more and more. We have had a lot of pressure to get to fifth in the last month but we need more consistency, in December more than ever.
"Therefore I hope we can pick up a lot of points to get to the top four. We want more than that, of course."