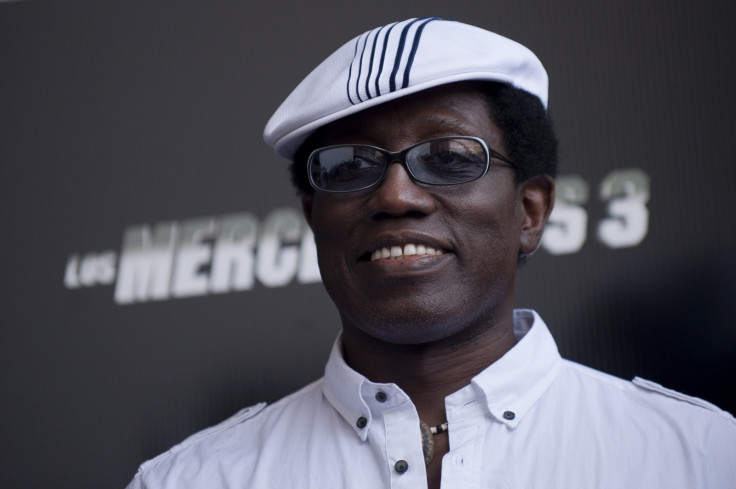 Unlike Sherlock's Martin Freeman, Hollywood actor Wesley Snipes believes that actors have the right, and should, weigh into politics. The Blade star got into a war of words with several Donald Trump supporters after he shared his views on the immigration ban.
Trump's controversial executive order, which has been widely condemned as "racist", places a 90-day moratorium on refugees from countries including Syria, Iran and Iraq from entering the US.
In his series of posts, Snipes branded the move an "injustice" and noted that everyone in America are immigrants apart from the Indigenous native Americans.
"Stop justifying these actions with the words "it's temporary". Banning someone from their home & family is ungodly even if for one day!" he told his 137k followers.
He went on to urge fans to "place yourself in someone's shoes before you claim the walk isn't so bad." before reminding them that karma would reach them.
"I hope you remember the injustice you celebrated towards others when it circles its way back to you...Before you tell me this isn't the home of these men, women & children be sure to tell me what Native America tribe you are from...I'll wait!"
"I am a man with an ability to understand you can not blame 2.2 billion Muslims for the act of a small few..............bro!"
But a Twitter user named Double K shot back: "Will you be taking in these refugees at your home? I'm guessing not. Plus we know your stance on taxes. Probably should sit this one out." In 2010, Snipes was sentenced to three years in prison for tax evasion.
When he was told by another commentator to "stick to acting" the 54-year-old star replied:"If you don't want celebrities sharing their opinions you shouldn't have elected a reality star. Stick to sitting down."