West 'Blind' to Iran's Nuclear Dangers, Says Netanyahu after Gaza Missile Seizure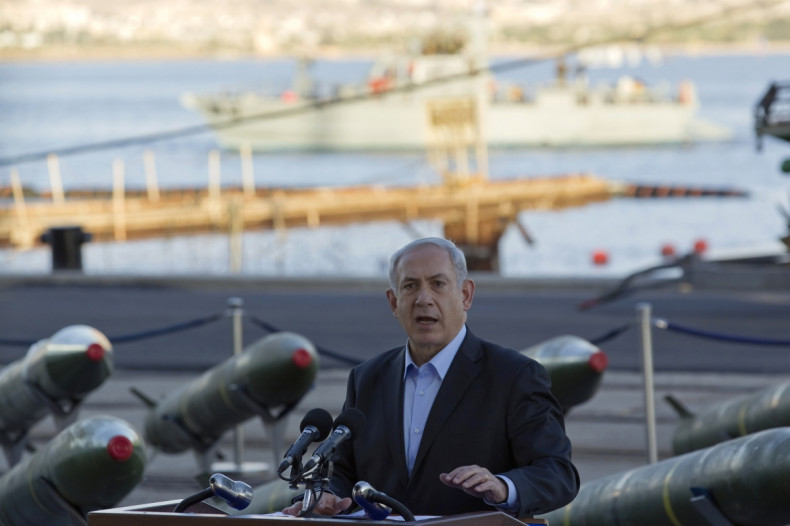 Israeli prime minister Benjamin Netanyahu has criticised the West for its "soft attitude" towards Iran as he unveiled a battery of Iranian-supplied missiles bound for Gaza militants.
The surface-to-surface missiles M-302 manufactured in Syria and said to be destined for Gaza Strip were found aboard the Klos C vessel which had been apprehended by Israeli naval forces.
At the Red Sea naval base of Eilat, Netanyahu said that the world wanted to "delude itself that Iran has changed its intentions to obtain nuclear weapons".
The prime minister was briefed by intelligence officers during a live broadcast on the weapons, which included 180 mortar shells and 400,000 rifle rounds.
Tehran and Hamas, the Islamist militant group that has ruled Gaza since 2007, dismissed the Israeli claims as fabrications.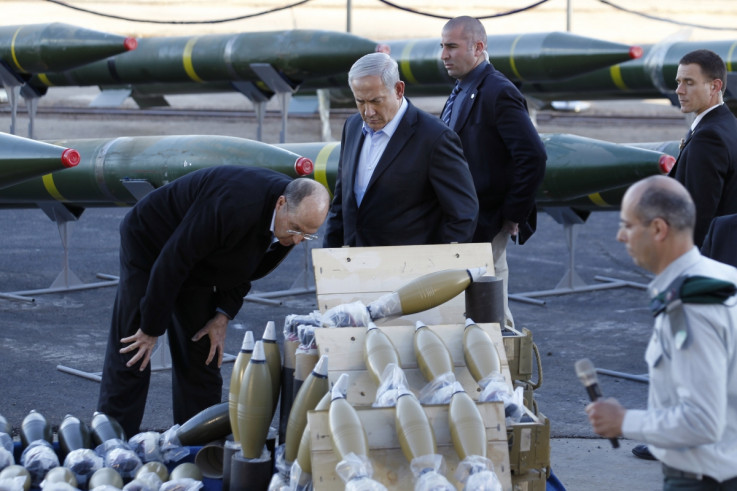 Netanyahu (2nd L) and defence minister Moshe Yaalon examine mortar shells
Reuters
Netanyahu said of EU foreign policy chief Catherine Ashton's statement in Tehran: "All I heard was a handful of soft condemnations of Iran from the international community in response to this murderous cargo.
"But we were witness to the smiles and handshakes of Western representatives with the leaders of the Iranian regime in Tehran at the exact same time these missiles were unloaded in Eilat.
"Before it is too late, the world must awake from the illusion it is in and prevent Iran from achieving the capability to develop nuclear weapons," he added.
Under the 24 November deal agreed by Iran and the six world powers represented by Ashton, Tehran curbed some sensitive nuclear activities for six months in return for limited cuts in economic and political sanctions.
Iran has rejected allegations that is seeking a nuclear weapons capability.