West Brom vs Liverpool: Tony Pulis reveals summer transfer plans already underway
The Baggies will send scouts out to watch over targets next weekend.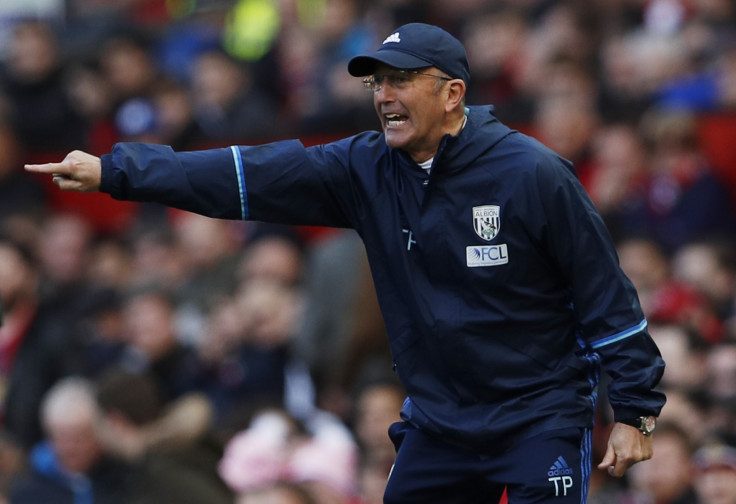 Speaking ahead of his side's Premier League clash with Liverpool, West Brom boss Tony Pulis revealed his side have already begun the process of trying to strengthen their squad.
West Brom welcome Liverpool to the Hawthorns on Sunday (16 April) with Jürgen Klopp looking to end a miserable record that has seen him fail to beat a side managed by Pulis away from home since arriving in the Premier League.
The Baggies have next weekend off however with their league game against Manchester City rescheduled for 16 May, with Pep Guardiola's side in FA Cup semi-final action on Sunday, 23 April.
Pulis plans to take full advantage of a free weekend next week, with plans in place to dispatch scouts to watch over an array of transfer targets.
"We are off [next week], every member of staff is off watching games," Pulis told a press conference on Friday. "We are planning already for next season, we are trying to put things in place. We don't want to be behind, hopefully this year we want to be getting players in or targeting players as early as we can before the mad season starts.
"It's difficult getting them in the door early cos you have to negotiate deals and prices and everything else but we'll do our best. The most important thing is to target the players we really want and be very clever in what we do and how we do it because we haven't got the finances other clubs have. But we need players in and that is the bottom line, we need to be bringing a few in."
Ahead of Sunday's match, Pulis says there are one or two minor fitness issues in his squad but is hopeful they will be resolved before match day.
"There are still one or two little bruises and knocks. We'll look at them today, the big decisions will be made tomorrow which is good for us."
© Copyright IBTimes 2023. All rights reserved.