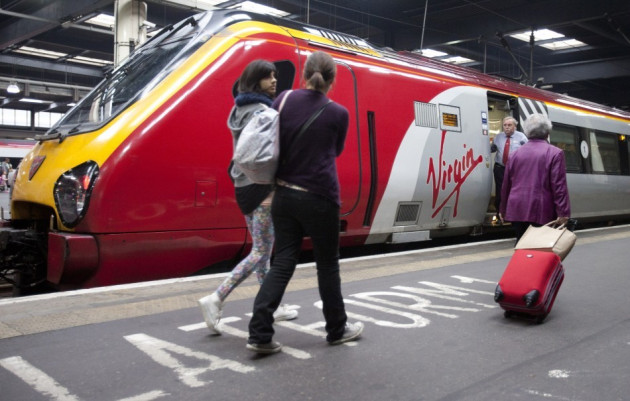 The National Audit Office (NAO) has claimed taxpayers will shoulder the "significant cost" of the collapse of the West Coast Main Line franchise deal, while a leading union believes the failed tendering process will drain £100m from the public purse.
In October the Department for Transport scrapped a competition between rail firms for the West Coast Main Line franchise, which it had provisionally decided to strip from Virgin Trains and give to FirstGroup, because of Whitehall's poor decision making and managerial failures during the process.
"Cancelling a major rail franchise competition at such a late stage is a clear sign of serious problems. The result is likely to be a significant cost to the taxpayer," said Amyas Morse, head of the NAO.
"The failure of essential safeguards raises questions about the Department's broader management approach, as well as this specific matter."
In a new report, the NAO claims the aborted bidding process will cost the public £1.9m in staff and adviser fees, £2.7m in legal charges and £4.3m in fees for external advisers. Around £40m will be paid to those who tendered bids for the contract.
Rail workers union the RMT believes the overall cost to the public purse will be £100m. General secretary Bob Crow said:
"The £100m price-tag associated with the West Coast franchising fiasco will not be borne by the ministers responsible for this debacle, it will be carried yet again by the British people and will be paid for through cuts in investment and higher fares with the train operating companies protected and cushioned same as they have been since privatisation was first unleashed.
"RMT could have saved the Government the £9 million wasted on the reports into what went wrong on the West Coast franchise - it was yet another failure of the whole ill-conceived rail privatization racket and we could have told them that for nothing.
"The blame for this expensive fiasco lies with the political class and their cheerleaders in the private sector who have made a multi-billion pound killing out of the great rail rip-off.
"It is commendable that, once it uncovered the problems on the franchise, the Department sought to be open about what happened and to investigate further."
Virgin Trains will continue to run the West Coast Main Line service until 9 November 2014.