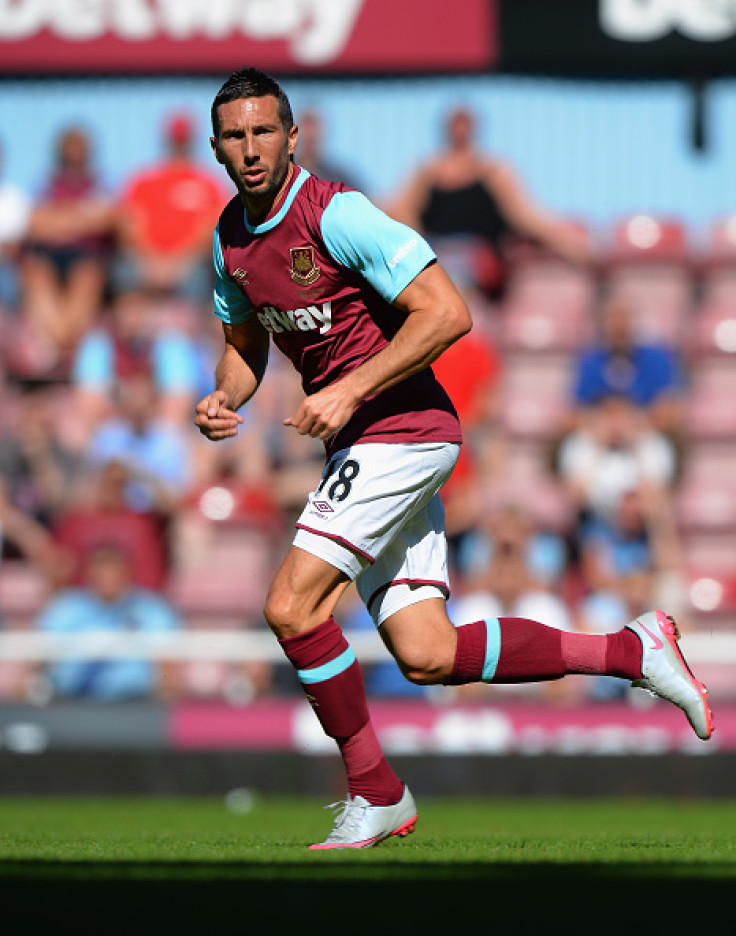 West Ham have parted ways with Morgan Amalfitano by mutual consent and the 30-year-old will not play any part with the Hammers in the rest of the 2015/16 season. The midfielder made 32 appearances for the club since joining in 2014 and scored three goals during that period.
"The Hammers would like to thank Morgan for his efforts during his time with the Club and wish him well in his future career," West Ham said in a statement on their official website.
The midfielder had fallen out with manager Slaven Bilic and was effectively removed from the first team. Amalfitano was warned for several disciplinary offences, including his failure to attend a team meeting in August. Bilic, then came down hard on the Frenchman and did not included him in the squad for the Premier League fixtures this season, which effectively forced his departure.
The manager had previously spoken about his decision to keep Amalfitano out of the squad and that it was an endeavour to keep the team as a unit. The manager has been vindicated by his team's performance thus far, taking them to sixth in the league, only a point behind a Champions League spot.
"I said what I said. I have to protect the team," Bilic said, as quoted by Goal. "These things are not new in any football club. My first job is to keep the team as a unit in the best possible way.If I feel someone is damaging it, I have to react.
"It was no brawl in front of the players, it was a quiet meeting when I explained the situation. I had to do it," he continued.