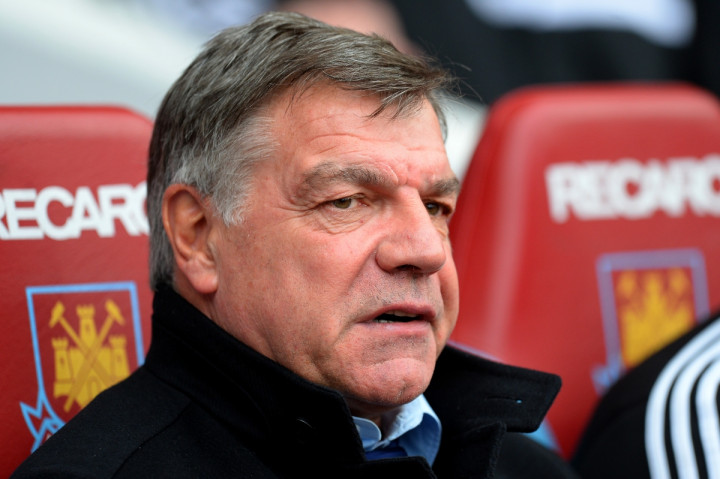 West Ham United manager Sam Allardyce believes Liverpool were complacent during their defeat to Aston Villa last weekend and is hoping to take advantage of the Reds' midweek Champions League hangover.
The Merseyside club suffered a 1-0 defeat against Villa at home last weekend and they bounced back by registering a win against Ludogorets in the Champions League at Anfield. Liverpool returned to Europe's top club competition after a five-year absence.
Brendan Rodgers' side take on West Ham in the Premier League clash at Upton Park on Saturday. Allardyce says Liverpool were focusing on the Champions League fixture before their tie against Villa, which caused complacency in the last league match.
"Sometimes you may catch the opposition on a bad day and take advantage of it such as Aston Villa at Liverpool for their last result," Allardyce said, as quoted by the Mirror.
"That is not taking anything away from how well Villa played on the day but Liverpool I think had the Champions League game on their minds."
"It was their first Champions League game back for many, many years. Maybe that caused a bit of complacency in the performance and Aston Villa took full advantage of it."
"I hope it can have an impact on their energy levels and on past history of playing against teams who have played in the Champions League, and having played in Europe with my team at Bolton, I know how difficult it can be in the next Premier League game," he added.
Meanwhile, West Ham manager has expressed his joy that his side will not be facing Luis Suarez this campaign. The Uruguayan international was the league's top scorer last season and he left Liverpool and joined Barcelona earlier in July.
"From a selfish point of view, I am happy he has gone when your team comes against him. From the Barclays Premier League overall, no. Those players you want to keep in this country," the West Ham boss explained.
"There has been a huge amount of talent bought by Liverpool on the back of the fee they got from him and perhaps took the stand that on the basis that it was time after the troubles that they had with."
"He is surely missed in terms of his talent in the BPL but him not playing against us, we are rather glad about that," Allardyce concluded.