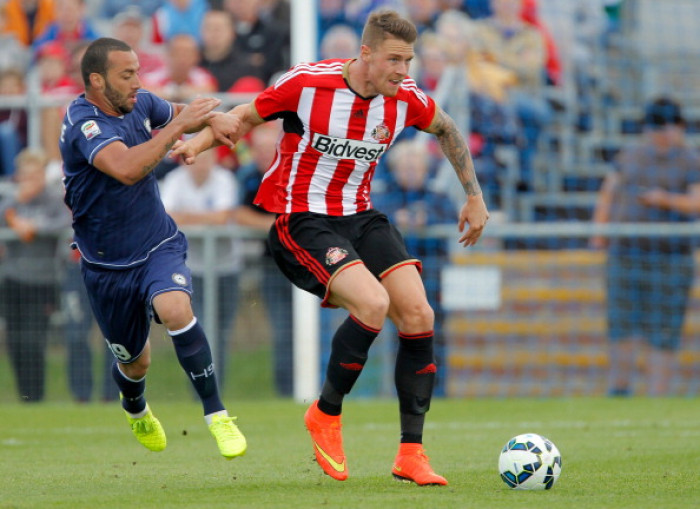 West Ham have bid £5m for Sunderland striker Connor Wickham as the Hammers' search for a replacement for Andy Carroll becomes desperate.
Wickham has just one year left on his contract and even though Wearsiders' manager Gus Poyet does not want to let the 21-year-old go, they face losing him for nothing next year when his contract expires.
West Ham are without England striker Carroll for four months after the 25-year-old underwent surgery on his injured ankle last week.
The £15m signing has made only 16 ­appearances for West Ham since joining the club last year and now West Ham are reportedly scrambling for Wickham, according to the Guardian.
Carroll's former club Newcastle are also in the hunt for Wickham, who would follow in the footsteps of midfielder Jack Colback, who left the Stadium of Light to the Magpies on a free transfer.
Steve Bruce splashed out £8m (€10m, $13.4m) on the then-teenage star in 2011, but Wickham failed to live up to his price tag and was lent to Sheffield Wednesday and Leeds.
New manager Poyet recalled him earlier this year for Wickham to save Sunderland from relegation after netting five times in the final nine games of the campaign.
Wickham fired Sunderland to safety last season after scoring against Chelsea and Manchester City, while setting up a goal in the Black Cats' famous victory against Manchester United.
West Ham owner David Sullivan reassured fans on the club's official website that he was looking to buy one striker before the east London club kick off their Premier League campaign against London rivals Tottenham Hotspur.
"We've got offers in for three or four strikers - one in England, three abroad - and we just hope to land one of them," Sullivan said.
"We do need to sign another player. We have worked 24/7 all summer and we still want to get at least one more striker in. It's been very, very tough.
"We're pleased with the players we've got - players with massive potential for the future - but we know there aren't enough goals in the team at the moment."