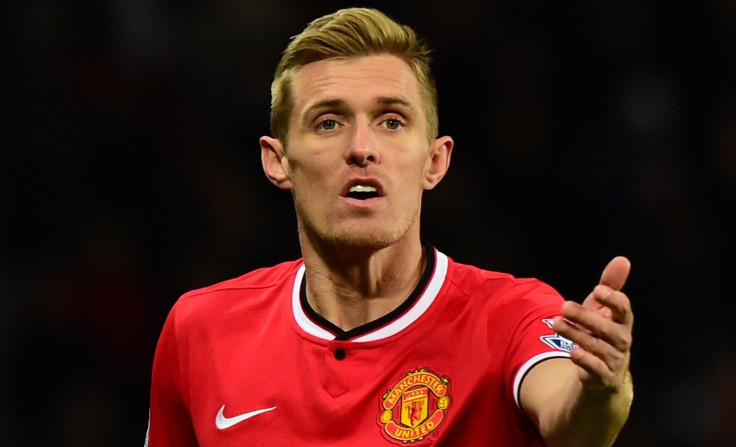 West Ham United are reportedly confident that Manchester United midfielder Darren Fletcher will choose to join them ahead of other interested clubs.
According to the Mirror, the east London club are fairly sure that the Scotland international midfielder will confirm his imminent arrival to Upton Park on Monday.
Apart from the Hammers, Premier League rivals West Bromwich Albion and La Liga club Valencia have also made their interest known and Baggies boss Tony Pulis, who is a big admirer, was keen to take him to the Hawthorns in January.
But the report claims that the deal offered by the Hammers is much more lucrative than the other interested clubs.
Fletcher, who missed a large part of the last two seasons with ulcerative colitis, has struggled to get back into the starting XI and has just started four times under new manager Louis van Gaal.
The Upton Park outfit have had a fabulous season in the Premier League thus far and are currently in seventh place, just four points of United in fourth place, a position they spent a lot of time in during the first half of the season.
It is believed that the 30-year-old midfielder is excited at the prospect of joining West Ham and is looking forward to helping them battle for a place in the top four.
However, following West Ham's narrow 1-0 win over Bristol City in the FA Cup, manager Sam Allardyce admitted to speaking to the midfielder's agent and revealed that he was not sure of Fletcher's decision regarding his potential destination.
"I don't know whether he will come to be honest. It's in Darren's hands. I haven't spoken to him. I've spoken to his agent," the former Bolton manager said, as quoted by Sky Sports.