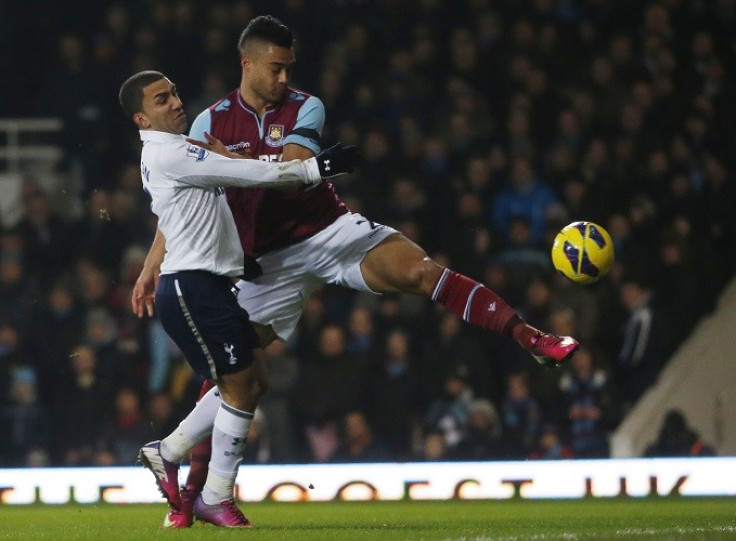 West Ham United boss Sam Allardyce has put a £20m price tag on Arsenal and Liverpool target Winston Reid.
The New Zealand defender, who is in the final-year of his contract is yet to sign a new deal and has been constantly linked with a move away to rival Premier League clubs during the January transfer window.
The Hammers have set a deadline for the defender to sign a contract and will sell him if he fails to comply as they would rather cash in on the defender than lose him for nothing in the summer. But recent reports suggested that the defender had made unrealistic demands from the club and is most likely to be let go with the Gunners waiting in the wings to meet his demands.
However, the former Bolton manager has categorically stated that the defender will only be sold if interested clubs meet the east London club's hefty payout.
The manager will not encourage any bids below £20m, as the manager is aware that replacing players in January is a very difficult task.
"He is not going anywhere unless someone bids £20m or something like that. There is obviously not a lot I can do about that," Allardyce said, as quoted by the Mirror.
"If somebody flirts around with a measly offer because he is in the last year of his contract, we would make more money by keeping him and finishing where we are in the league than selling him and putting our good season in jeopardy."
"Because replacing him in January - replacing anybody in January - is a very difficult job indeed," the former Newcastle United manager added.
However, the manager is still hoping that Reid agrees a new deal and remains with the club beyond next summer, but insists that he has no knowledge regarding the negotiations between the player and the owners of the club.
"I just don't pay too much attention to it now it has gone on so long," Allardyce said, as quoted by the Daily Mail.
"I just hope that the phone call is a yes when the chairman rings me up at some stage. At the moment it is neither a positive nor a negative. It is neither a yes or a no from Reidy at the moment," the Hammers boss concluded.