West Ham United midfielder Dimitri Payet hints at transfer move away from the London Stadium
Payet joined the Hammers in 2015 from French club Marseille.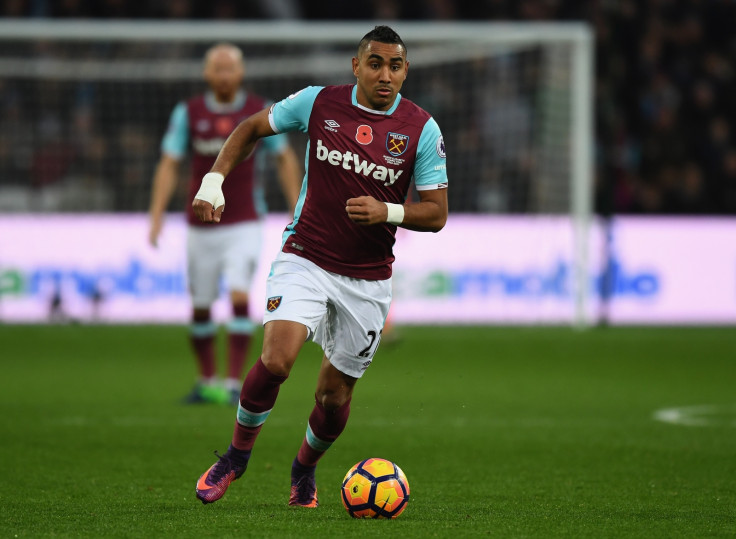 West Ham United playmaker Dimitri Payet has refused to be drawn on his long-term future at the Premier League club, heightening speculation of a transfer move. The France international has become one of the most sought-after players in European football since joining the Hammers in 2015 and he has been linked with various club across the continent.
The midfielder has again produced some stunning moments of individual quality this season, despite West Ham generally struggling. And Payet has seemingly left the door ajar for a move away from the east London club.
"I don't close the door to anything," Payet told Telefoot. But the reported Real Madrid and Chelsea transfer target has insisted his immediate focus is on helping to improve West Ham's league position. The Hammers are currently 17th in the Premier League and Payet is eager to boost their fortunes.
"We've made a bad start," the reported Chelsea target confessed. "We've put ourselves in a difficult position. Now we're trying to scrape together some points to get into the top half of the league.
"For the moment, I'm asking myself other questions. As we're 16th [now 17th], I think we're first going to try and get into a better position."
Despite his assertion, Payet also suggested he could be tempted by a move elsewhere, with Real and Chelsea reported to head the queue of interested teams. The 29-year-old star said he is keen to play for a club where he can realise his ambitions.
"I've always said I'm an ambitious person, so I don't close the door to anything but, in October, it's not even a question for me," the supposed Chelsea transfer target explained. "Up to now, I've always chosen my clubs based on the sporting project. That's how I work. As long as I can play at a certain level, that's what I'll do."
© Copyright IBTimes 2023. All rights reserved.