Days before West Indies face Pakistan in the Twenty20 Internationals, three one-day internationals and three Tests, the West Indies Cricket Board (WICB) announced that it has sacked its head coach Phil Simmons.
A former West Indies player, Joel Garner has been put in charge of the team on an interim basis. The WICB statement said: "Effective immediately, the WICB today announced it has separated from head coach Phil Simmons. In a meeting of the Board of Directors, on 10 September, this decision was taken.
The statement explained: "In recent times, based on the public pronouncements of the coach and the approach internally, we have identified differences in culture and strategic approach. " It also thanked Simmons for his contribution and wished him the best in his future.
"The senior team is preparing for its upcoming assignments against Pakistan in the UAE. The team will be headed by manager Joel Garner and coaches Henderson Springer and Roddy Estwick," it added.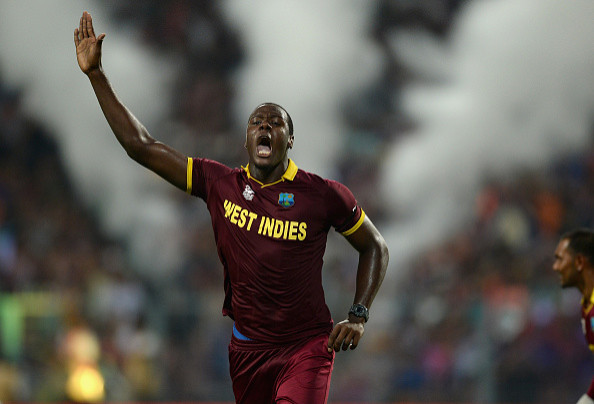 The Jamaica Observer noted that Simmons, 52, who was Ireland's cricket coach before taking up the post in West Indies in March 2015, has had a "troubled relationship" with the WICB. He was suspended for six months for his public comments over team selection. He was subsequently reinstated after apologising for his very public outburst.
West Indies A will play Sri Lanka A in three four-day games from 4-21 October and three one-days from 24-30 October in the United Arab Emirates (UAE).
ESPN noted that the lack of common ground between the two parties was obvious for a while now. Simmons spoke publicly after not being allowed to pick what he felt was the best squad for the ODI series in Sri Lanka last year. Following the six month suspension, he resumed his role after both parties agreed to resolve matters amicably.
However, the same issue of selection again cropped up in September 2015, with Simmons reported to have said: "... there is too much interference from outside in the selection of the ODI squad and it's disappointing for me to know that in any aspect of life ... [people would use] their position to get people into a squad; or in this case, get people left out of a squad. It is wrong and I don't like it and that is my beef with the selection of the ODI team."
Despite winning the World T20, in the recent Test series against India, West Indies lost 2-0 and after playing 14 test matches, it only secured one victory to give it a shared series against England last year.
ESPN noted that in less than six months of winning their second World T20 title, WICB dropped both Darren Sammy and Curtly Ambrose. WICB removed Ambrose from his bowling-coach role and the selection panel dropped Sammy as the T20 captain.