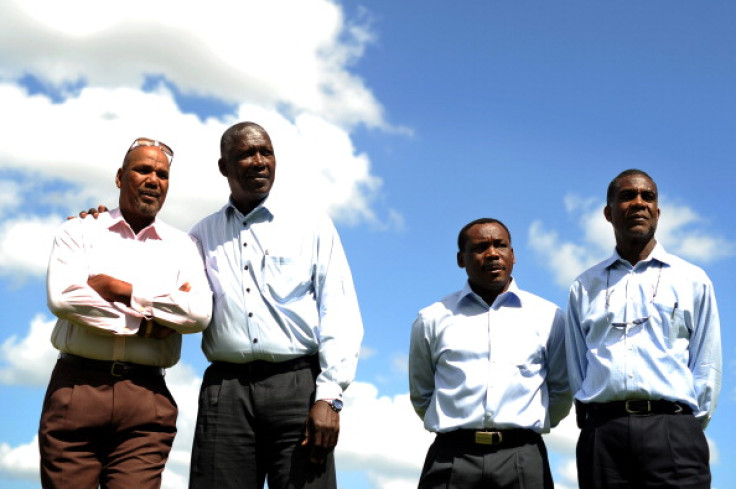 Fast bowling legend and current manager of the West Indies team, Joel Garner has lamented the decline of cricket in the country, saying the players don't work hard enough. Garner who is one of West Indies' greatest ever bowlers gave the example of the current team's struggles in the Test series against India with the hosts trailing 2-0.
"We've always had promising players, we've always had attractive players, the problems we have is that, most of the players are identified, I don't think they work hard enough, and they fall away. I think that if the players are prepared to work as hard as they need to work, they can get to the top of world cricket as well", Garner said at a media press conference.
The 63-year-old, who took 259 Test wickets and 146 One Day International (ODI) wickets during a 10-year career, feels that the rapid expansion of Twenty20 cricket is hampering development of players at present, with most of the youngsters looking to play the shorter version due to the riches and fame on offer.
"I think if you look at our cricket, we are challenging maybe up to Under 19s. If you look at every world competition, when you look at them, West Indies is there. Where we have the challenge is when we go away. I think everybody looks at the T20 cricket and they want to play the T20 format of the game as opposed to playing the longer version of the game, and you know, it is a matter of choice. Why work for five days if you can work for three hours? I think that's the mentality and it's something that we've got to try and change in terms of how our players look at the cricket and the type of cricket our players want to play", the fast bowling legend was quoted as saying by espncricinfo.
West Indies are currently struggling in the Test format, but are the Twenty20 champions, having won the last ICC T20 World Cup which was held in India. The team are in the eighth spot in the Test rankings just above Zimbabwe and Bangladesh with 1374 points from 21 games.