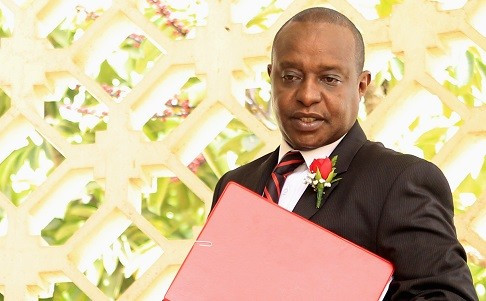 Kenya has not seen a significant impact on its economic growth following the attack by Islamic terrorists, according to a top Kenyan civil servant.
"The Kenyan economy, just like the spirit of our people, is unshaken by the recent tragedy," Kenya's Treasury Secretary Henry Rotich said in a statement.
"We do not see any significant effect on the overall economic performance arising from the recent tragedy."
Rotich stressed that the country's economic growth objective for 2013 remained at 5.5% to 6% and reassured Kenyans that tourism remained stable.
The east African nation is also still on track to issue its Eurobond worth up to $2bn (£1.2bn, € 1.48bn) during this financial year, according to the Treasury Secretary.
But hotel operators said it was too early to tell just how badly future bookings might be affected in an industry which raked in $1bn during the year ended June.
"In the leisure market we have received many more cancellations. Some meetings and conferences have been pushed forward," said Mahmud JanMohamed, the head of TPS Eastern Africa.
Rotich's announcement came as chilling details of torture and killing of people held hostage in the Nairobi Westgate mall have begun to emerge.
Even women and children were not spared by Somali militants belonging to the al-Qaida-linked al-Shabaab, according to doctors who have examined the victims' bodies.
"They [assailants] removed [testicles], eyes, ears [and] nose. They get your hand and sharpen it like a pencil then they tell you to write your name with the blood. They drive knives inside a child's body. Actually if you look at all the bodies, unless those ones that were escaping, fingers are cut by pliers, the noses are ripped by pliers," a doctor was quoted saying.
The group said that it targeted the mall because it was home to a number of Jewish and American premises.
Police and witnesses said the insurgents appeared to possess full knowledge of the layout of the mall.