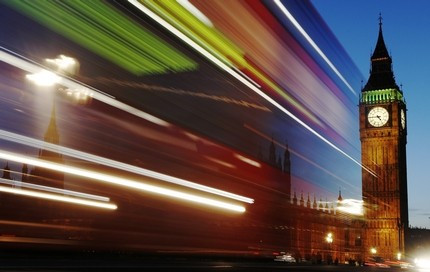 Here is a trade-off I've often heard suggested around Westminster – if pop musicians stop offering their opinions about politics, MPs will stop pretending they listen to their music.
Not on really. Why shouldn't New York-dwelling David Bowie or Bahamas-loving Sean Connery have a view about Scottish independence?
After all, where would politics be without Bob Dylan's protests or Chumbawamba's bucket of water? Exactly where it is now probably, but that's not the point.
And who could forget late-1970s agitproppers The Pop Group and their splendid "We are all prostitutes"? Sadly, just about everybody but me it seems.
But just a note of warning. Following Bowie's declaration at the Brits (via Kate Moss) we may now see the rival camps in the Scottish referendum campaign lining up their tame celebs to come out for their causes.
So we will surely have to draw the line somewhere, Bono.
The missing Clegg
Just in case you hadn't noticed, the Liberal Democrats and the Tories are not quite as friendly as they used to be. But I fear that for Deputy prime minister Nick Clegg, this might be a snub too far.
The Conservative Party has emailed a survey to its supporters and others asking them a series of questions such as: "Which of the following issues are most important for you and your family?" and "Thinking ahead to the next general election, what are the chances of you voting for each of the following parties?
So far so predictable, but then the final question asks: "Putting aside party politics, which of the main leaders would you prefer as Prime Minister?"
Respondents are asked to select either Ed Miliband, David Cameron or unsure/no opinion. And that's it.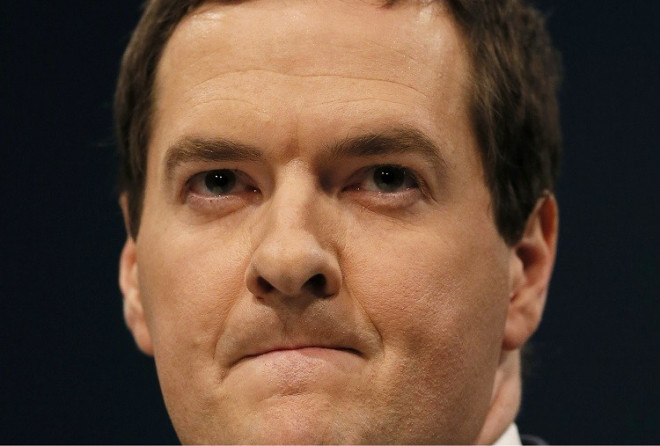 Twit of the year
This is becoming a regular feature, but once again the Punch and Judy antics of MPs during prime minister's questions is in the spotlight.
The latest development comes from reforming Commons Speaker John Bercow who has written to all the party leaders asking them to cool it and attacking the "yobbery and public school twittery" coming from some of them.
Now there may be public school boys (and it is men we're talking about here) on all sides of the Commons, but no one is under any doubt about who Bercow meant by that particularly barbed remark.
There is just something about the government frontbench that screams Eton. Could it be the number of Eton boys on it?
And to those who complain this caricature is unjust because chancellor George Osborne went to St Pauls - that just proves the point really.
Georgie porgie
Meanwhile, the Sun newspaper has revealed that the "chunky Chancellor" has gone onto the 5:2 diet, which involves starving for two days a week and eating normally for the other five.
And it offered some helpful pictures of Osborne "Trying to Budge it" with arrows pointing to his stomach just in case readers' couldn't spot it.
With his next austerity budget looming, let's hope he isn't thinking of trying out something similar for the entire country.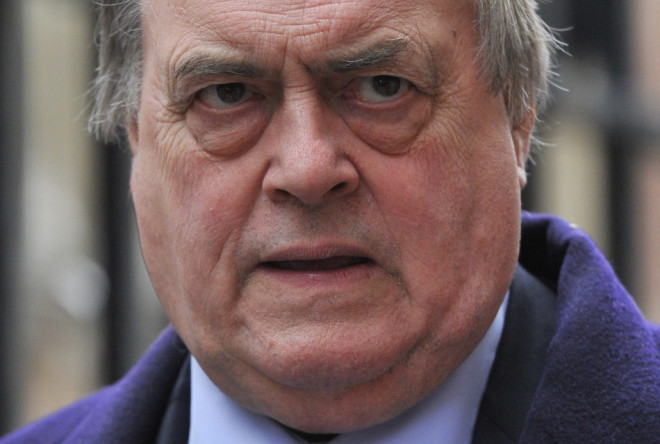 Joke of the week
Talking of fatties, what has happened to former deputy Labour leader John Prescott's sense of humour.
Apparently he has delivered a formal complaint to LBC radio station after presenter Julia Hartley-Brewer joked the floods had been caused by him getting out of his bath.
"I thought you wanted to be taken seriously as a national radio station," he complained.
H-B's response: "Did you ever want to be taken seriously as a politician" probably didn't help.
And yes, I know, the joke doesn't quite scan, but attempts to explain the process of displacement won't make it any funnier, which it was anyway.
Tweet of the week
Former Labour minister Tony McNulty tweeted the following after the Italians made Matteo Renzi, the 39-year-old Mayor of Florence, their new prime minister.
"However absurdly incompetent existing PM is, hope Italian model of asking Mayor of significant city to become PM isn't a precedent to follow."
Don't bank on it.
Quote of the week
Just before London was pitched into chaos by the latest strike by Underground workers, their union leader Bob Crow was pictured on a beach holiday in Brazil, sipping something refreshing from a coconut.
Challenged over this apparent PR disaster by the BBC's Andrew Neil, he declared: "If I had your wages I'd be going to Rio twice a year."