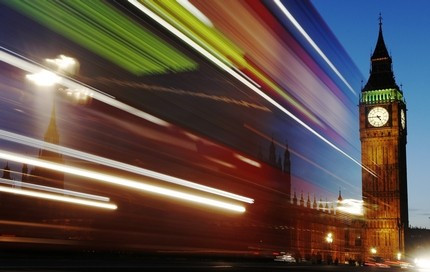 Here is something else we can blame Tony Blair for.
It was during an outbreak of "openness and transparency" in 2002 that the former Labour prime minister decided that, twice a year, he should present himself to the liaison committee of MPs – made up of the chairs of all the Commons select committees – so they could grill him on crucial issues of the day.
His shirt-sleeved, "Hi guys" approach to the two-hour sessions saw him in his element and seldom produced the sort of fireworks or booby traps the media anticipated.
The problem is the MPs are largely there to genuinely examine issues in detail – the kiss of death for those looking for a snappy headline. They also (with some notable exceptions) have a habit of being far too deferential.
Blair snowed them every single time and the tradition has continued under David Cameron who decided to persist with the relaxed, chatty sessions. They are parliament's equivalent of a daytime TV sofa interview.
He spent two hours in front of the committee this week - two hours in the lives of the watching journalists that they will never get back.
Still, it's all very open and transparent. Funnily enough, though, the other great Blair experiment in openness, monthly press conferences, have been quietly abandoned by Cameron. It is now almost six months since the prime minister held a full press conference in front of the UK media.
There is, needless to say, a very good reason for this and it is all about control.
Blair was constantly frustrated about the way his message was relayed to the voters via the media, over which his control-obsessed government had little control. So he decided, he would speak directly to the nation over the heads of the media - via live TV.
Yes I know, the flaw in the argument is obvious. No one wanted to watch a live 90-minute press conference with the PM – particularly when he would wheel out a civil servant to present a PowerPoint presentation about tractor production or something similar.
So what did they end up with? Edited TV highlights and newspaper stories.
Green cement
Still, in an attempt to salvage something for the liaison committee session, here are the best (funniest?) quotes from the PM.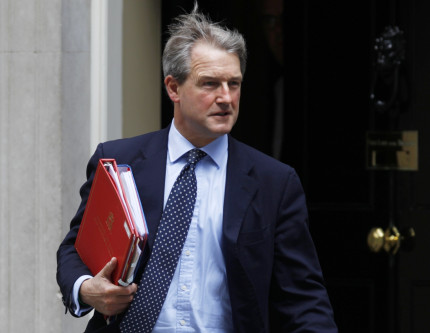 In an echo of comments by Labour's former deputy leader John Prescott that the Green Belt was a Labour achievement and "we intend to build on it", Cameron said his government should try to "cement its green achievements". Well at least that would make ditching the green crap a bit more difficult.
On the subject of green crap, he described his environment secretary Owen Paterson as "a dynamo". Does he produce electricity? That would be really green.
He said he had avoided getting into party politics during the session, but as it drew to a close declared that Labour's energy price freeze "would bring any sane person out in a rash".
Affairs of state
The prime minister missed the now infamous press conference by French president Francois Hollande, in which he wouldn't answer questions on whether the first lady was still the first or some other number, because he was at the liaison committee (lol).
However, his spokesman quickly cut short a question from one hack who pointed out that Hollande's poll rating had increased since his affair was revealed.
"Did the spokesman think the prime minister might..." The rest of the question was left hanging.
Celebrity splash
Tory MP Penny Mordaunt has defended her appearance on the reality TV diving show Splash! saying she was doing it for a good cause and reviving as lido in her constituency.
She had nothing in commons with other politicians like Nadine Dorries, George Galloway or Ann Widddecombe.
"Other people who have done all kinds of other shows, they may have their own goals and that's their business – that's not what I'm doing," she said.
And she had the following message for Bruce Forsyth. "You know, Strictly, don't call. I'm not interested in building a career."
A few more reality TV appearances might actually help her not build a career, of course.