The quote of the week (decade?) must be this from Tony Blair, who declared: "I've not changed. It's not about making money. It's about making a difference"
"Reports of my wealth have been greatly exaggerated," he said. And just to prove the point, he continued: "For the record, I read that I'm supposed to be worth £100 million. Cherie's asking me where it is. (I bet).
"I'm not worth that. A half of that. A third of that. A quarter of that. A fifth of that. I could go on."
Interestingly, he didn't go on, allowing everyone to now claim categorically that Tony Blair is worth at least £20m. Probably.
But of course we are all relaxed about people becoming filthy rich. And he is doing such a grand job in the Middle East it would be churlish to begrudge him his speaking and PR fees.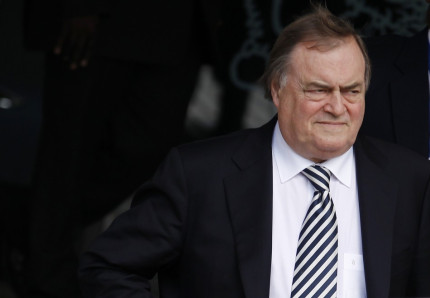 Taking the pledge
Labour's famous 1997 election pledge card, which used to be whipped out from John Prescott's wallet at the least provocation, declared a Labour government would cut class sizes, fast-track punishment for young offenders, cut NHS waiting lists, get 250,000 under-25s into jobs and have tough rules on spending.
The cards, if not the ultimate outcomes, were judged such a great PR success that Ed Miliband wants a new one for 2015 and, following his policy forum conference at the weekend, a draft is said to be taking shape that will contain the following five pledges (courtesy labourlist.org)
a million homes
a new deal on rail ownership
a higher (living?) minimum wage
devolution to towns and cities
tackling energy prices
Possibly a work in progress.
Gongs for goodbyes
As predicted a number of the ministers David Cameron sacked in his recent reshuffle have been given knighthoods – step forward Sirs Alan Duncan, Hugh Robertson and Oliver Heald.
All well and good, but it appears the one the prime minister really has to look out for is sacked environment secretary Owen "the badgers moved the goalposts" Paterson.
He was about as happy to be culled as were the brocks and is wasting no time lining up speeches and private meetings in which he is making his feelings known and the fact he has "plans".
He does know there is an election on doesn't he?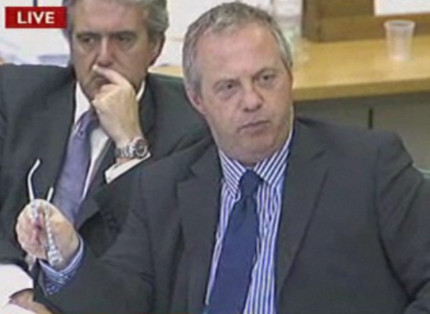 On the record quote of the week
When the prime minister's spokesman was first asked if it was right the government was still sending arms to Russia, his response was that they were only being exported for sporting use.
As one cynical old hack commented: "Sporting machine guns eh?"
Summer recall
There is always at least one MP who, during the Commons long summer recess (which has started by the way) demands MPs are dragged back to London from their sun loungers for an emergency debate on something pressing.
To be fair, last year it was for a debate and, as it turned out, shock vote against action against Syria.
So Westminster watchers have been taking little bets on who will be the first to find a reason to try and ruin everybody's summer.
Labour's John Mann stymied them all, however, by demanding a recall even before the recess had started.
To be fair, for a second time (it won't become a habit) he only wanted a perfectly reasonable commitment for a recall if anything substantial developed or was proposed over the looming new cold war with Russia.
He probably needn't worry, the way the EU is moving nothing substantial will develop for a very long time.
And past history over Syria and Iraq has made it absolutely certain that any major moves on such momentous international crises would not be contemplated by any government without the express authority of parliament – recess or not.