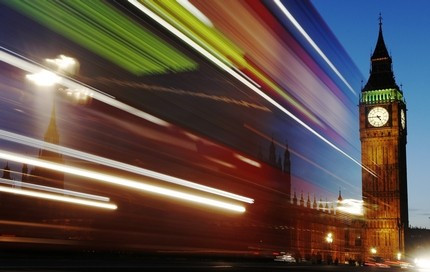 There was complete confusion in Westminster (nothing new there) over whether MPs would get a free vote on relaxing the ban on fox hunting after David Cameron appeared to rule it out.
The prime minister told MPs during question time: "As I've said before at this dispatch box, proposals were made on a cross-party basis about an amendment to the Hunting Act that would help in particular upland farmers deal with the problem of fox predation of their lands.
"That letter has been received and is being considered. But I regret to say I don't think there'll be government agreement to go forward." In other words the Liberal Democrats have vetoed it.
So that was clear. Except it wasn't because a free vote was part of the coalition agreement. So Cameron's spokesman later "clarified" the issue, saying: "The coalition agreement stands."
But the spokesman then added: "A vote is subject to parliamentary timings and the government's legislative programme." Which normally translates into "not in a million years".
Still not clear? You are not alone. But this is the way the country is run.
My bet, for what it is worth (50p anyone?) is that Cameron has no intention of having such a potentially divisive vote but doesn't want to say so for fear of upsetting all those Shire Tories.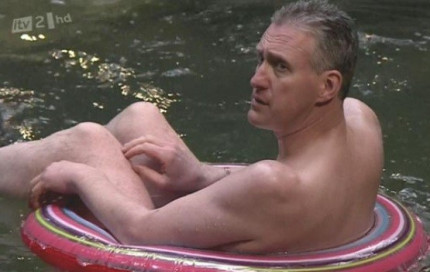 Spray-painted
That well-known anagram Lembit Opik has tried a number of careers since losing his Commons seat in 2010.
The ex-Liberal Democrat member for Montgomeryshire has turned his hand to punditry and, most notably, comedy.
He was once famous for warning of the threat to the planet from an asteroid strike, and everyone laughed at him. Well they aren't laughing now.
Most recently, however, he failed to see the funny side when three young men threw powder at him as he was filming outside London's School of Oriental and African studies.
So un-funny did he find the stunt that he called the police to report the assault declaring: "I think I'm known for having a sense of humour but frankly this kind of thing is incomprehensibly stupid."
It has now been pointed out to the former MP that the "attack" coincided with celebrations for the Hindu Holi Festival of Colours which, you've guessed it, involves throwing colourful powder over revellers.
Green Cr*p?
Kermit the frog told Big Issue magazine he thought Scotland should remain a part of the UK.
That led to hacks asking the prime minister's official spokesman if David Cameron had "had a hand in it".
The response was worse: "Are you suggesting someone has been pulling strings?" Wrong again, he is a glove puppet and a Muppet. Kermit that is.
Bingo
Beer and bingo, as we know, are enjoyed by the working classes. We know it because a Tory party tweet told us they were things "they" enjoyed.
Chancellor George Osborne, presumably eager to show he was "in it together" with them, declared he enjoyed a game of bingo as much as the next person.
Unfortunately for him, when he attempted to do just that during a photo opportunity in a Cardiff bingo hall, the next person was 81-year-old Shirley Nixon who told the media she had to show him how to play.
"I never expected to give the Chancellor a lesson in bingo. He asked what to do and I told him," she said, adding: "And he was brilliant at it. But then you would expect him to be good with figures, wouldn't you?"
The day before, Osborne had been pictured sipping a pint of beer during a visit to a brewery in Wolverhampton.
Does he think anyone is buying any of this?
Worst jokes of the week (century?)
Ed Miliband was doing quite well at winding up the prime minister during PMQs. Cameron became quite red and blustery at which point Miliband declared: "Not for the first time, calm down dear, calm down dear."
But then he couldn't stop himself and added: "For the chancellor, eyes down dear". Taxi for Miliband!
Cameron was little better though. He told Labour MP Stephen Pound he enjoyed bingo because "it was the only time he gets close to No10".