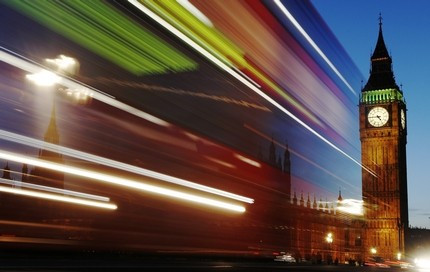 David Cameron did one of those "let's show voters I am a human being" interviews on the radio this week. The sort in which the interviewee is supposed to give a candid glimpse of life at the top to a DJ.
He declared he quite liked being seen as just another "slightly overweight middle-aged man" when he was out jogging. Yeah, right.
He ruled out any reality TV appearance that involved taking his clothes off or eating insects, although he said he quite liked the idea of the Great British Bake Off.
And he offered an insight into his personal domestic bliss living "over the shop" in Downing Street.
"I'm lucky I've got an amazing wife in Samantha and we absolutely love our life together, we are so proud of our children and we try and make time for each other and make sure at the end of the day we sit down and have something to eat and chat about what the children are up to and what she's doing and what I've done and then like everybody else I guess half an hour of Silent Witness and then we're both asleep."
Silent Witness producers won't be pleased. It lasts an hour and is usually gripping stuff. It also has Emilia Fox but that's another thing altogether.
Anyway, so far, so predictable. But he also spoke about the shock of realising how life had changed once he became prime minister.
"You suddenly realise - I can't pop down to the newsagents any more and buy a packet of bacon and a newspaper. That was the biggest shock in terms of the privacy," he claimed.
But he also said: "When I became prime minister, I suppose the first time you try and open the door of the car and you realise it weighs about five tonnes and its quite difficult to open..."
Really? The first thing you realise when you become prime minister is that you never have to open a car door again –there's always a security man, who may indeed weigh about five tonnes, to do it for you.
Questioning Times
Shadow business secretary Chuka Umunna addressed the monthly lunch for political journalists in Westminster and did his best not to sound like a prime-minister-in-waiting. And failed.
He spent a great deal of his speech suggesting Ed Miliband was right to try to tone down the Punch and Judy element of prime minister's questions. The viewing public, he said, don't like the adversarial punch-ups.
Let us leave aside the fact that the public actually don't view PMQs live anyway but get their image of it, if they bother at all, from edited TV highlights.
No wonder one Labour guest muttered: "Why is he spending so much time worrying about what happens during prime minister's questions?" As if we didn't know.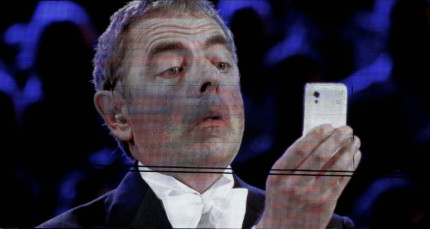 Bean there
Umunna did manage to surprise his audience when he announced he was once a Southwark Cathedral chorister and had been amongst those who sang the "Mr Bean" title song.
I believe the words to that song, sung in Latin, translate as:
Behold the man who is a bean.
Farewell the man who is a bean.
Ok then.
Out of order
There is a long and occasionally mystifying list of language deemed to be unparliamentary – pipsqueak, slimy, wart, anyone?
Speaker John Bercow has just added one to the list that might cause the prime minister a bit of bother.
He ruled it out of order when Newport MP Paul Flyn described the firm Capita as "Crapita" in the Commons chamber.
So no more references to "green crap", prime minister, at least not in the Speaker's hearing.
A helping hand
It is not often that the Speaker is accused of trying to help out David Cameron during question time. In fact many Tory backbenchers believe their (very) former colleague goes out of his way to torpedo the PM.
But this week he rode to Cameron's aid as the prime minister struggled to find the pre-prepared briefing note to a Labour questions and started shuffling through his file of papers.
As the Labour benches started shouting things like "page 13" and offering their own notes to him, Bercow stood to tell them all to behave themselves, so giving Cameron the time to find his wayward note.
Splashing out
Tory MP Penny Mordaunt received praise from all quarters for donning a swimming costume and joining the TV diving show Splash! – all for charity, of course.
Quite why she was not vilified in the same way as others who have gone into reality TV like "Mad" Nad Dorries or "Gorgeous" George Galloway is a bit of a mystery. Maybe.
Now back on dry land, as it were, Mordaunt wrote in parliament's in-house journal the House Magazine how she very nearly splashed out during the show.
"I can reveal exclusively in these pages that my trials were not limited to the live dives: in dress rehearsal my sturdy 'nothing is going to escape from there, luv' swimsuit failed on impact, despite the best efforts of the good people at Spanx. Now you know why I looked so worried."
Just wait for the Christmas out-takes programme.