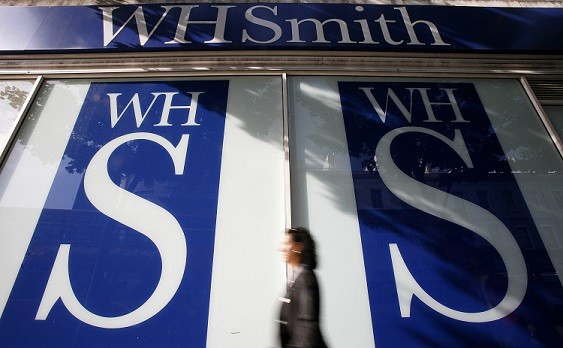 WH Smith has temporarily closed its website after it emerged that self-published ebooks which glorified rape and incest were available to purchase from the site.
After an initial investigation by tech website The Kernel showed amateur ebook titles such as Daddy Daughter Sex Stories and Forced To F**k Daddy In Diapers were available to buy from Amazon, it later emerged that pornographic ebooks were also available to buy online through WH Smith, Waterstones and Barnes and Noble.
An investigation by the Mail on Sunday also found that a search for "daddy" on the WH Smith website brought up these titles alongside children's books.
WH Smith has now apologised and taken the unprecedented step of temporarily shutting down its website until all the offending ebooks are removed.
The retailer said the titles arrived via ebook company Kobo and went unnoticed because of the "explosion of self-publishing".
The company said on its website's holding page: "We were made aware that a number of unacceptable titles were appearing on our website through the Kobo website that has an automated feed to ours.
"This is an industry-wide issue impacting retailers that sell self-published ebooks due to the explosion of self-publishing, which in the main is good as it gives new authors the opportunity to get their content published.
"However we are disgusted by these particular titles, find this unacceptable and we in no way whatsoever condone them."
WH Smith also said it will not display any self-published material until they are "completely confident" that they are not inappropriate.
John Whittingdale, the chairman of the Commons Culture, Media and Sport Select Committee, said: "It is disgusting that WH Smith, one of the country's most respected retailers, is selling hardcore pornography alongside children's books. Retailers have a responsibility to families and it is unacceptable that anyone could access this material within a click of a mouse."
Waterstones and Barnes and Noble have also said they are removing all pornographic material from their website. Watersones added they are investigating how to stop them appearing on the site in the future.
A spokesperson said: "As with other bookselling websites, Waterstones takes a feed from central databases of book publications, notably Nielsen. Any of these titles can then be ordered by a customer.
"We do not stock in our shops or in our warehouses for internet supply any of these titles and we have never had any ordered from us in the past. Now that we are aware of the theoretical ability of a customer to order such titles by fact of their listing by Nielsen, we will investigate with them how this might be avoided."
A Kobo spokesperson added: "Kobo is working quickly to review its catalogue and remove the content, authors and publishers in question. We are also evaluating new procedures to help ensure that this type of content will not become available on Kobo's site, or those of our partners in the future.
"This unfortunate situation is the result of a select group of publishers and authors violating the self-publishing policies of our platform. These titles will be removed and we will address the individuals in question directly."