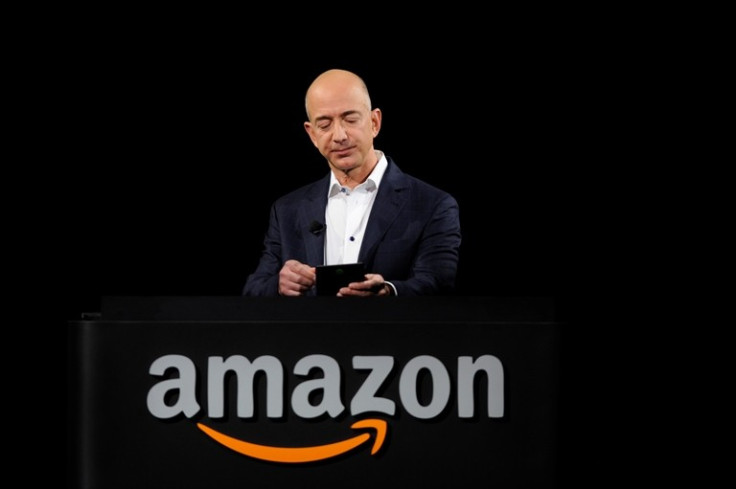 Retailer Amazon has been forced to remove from sale a selection of ebooks that depict incest, rape and other sex acts in graphic detail. Books such as Forced by Daddy and Taking my Drunk Daughter have been removed following an investigation by Jeremy Wilson of tech news site The Kernel.
Amazon takes a 30% cut of all ebooks under £6.60 and makes huge revenues from the books, usually written by amateurs under pseudonyms and self-published.
The retailer points out that competitors such as Kobo and Barnes & Noble carry books with similar themes. It also claims to make every effort to filter out illegal content.
John Carr, secretary to the Children's Charities' Coalition on Internet Safety, told the BBC: "At the very least there should be a certain class of material that is adult, which ought not to be universally accessible."
Mark Stephens, former chairman of the Internet Watch Foundation, claims that chains like Amazon may be breaking the law in allowing such content to be sold: "The directors of Amazon have a very difficult question to answer: why are they making profits from pornography which, on the face of it, seems to be criminal?"
However, Amazon is far from alone. According to The Kernel, even high street chain WH Smith sells books with similar themes. They include titles such as Daddy Rapes the Virgin Daughter in the Attic (Taboo Forced Sex Erotica), Raped By The Big Fucking Trucker (Taboo Rape Erotica), Amber's Rape By Her Parolee Father (Forced Sex Erotica) and Daddy Rapes the Virgin Daughter on the Roadtrip (Taboo Erotica).
Last July PM David Cameron announced plans to outlaw the possession of porn depicting rape, but it is unclear whether the written word would be covered by the new proposals and some campaigners for freedom of expression have expressed doubts that banning the ebooks would be practical or desirable.
Writing at OnTheMedia.org, PJ Vogt said: "We outlaw snuff films, child porn and, increasingly, revenge porn, because actual people are harmed during their production. Erotic fiction concerns fake characters who don't exist in real life."