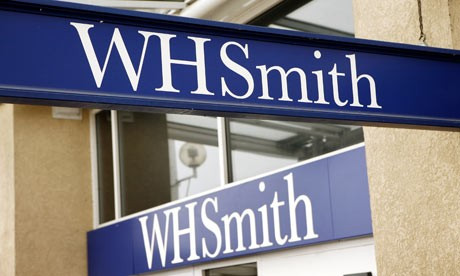 Shares in WH Smith were up on the FTSE 250 in morning trading after the retailer reported a rise in pre-tax profit in the half year ended 28 February.
Pre-tax profit rose three per cent in the period to £72 million, despite a fall in total sales of four per cent.
The group's Travel division saw a rise in operating profit of nine per cent to £25 million, while WH Smith's High Street stores' operating profit was flat at £47 million.
At the end of the period the group had net cash of £70 million.
WH Smith said it had made "good progress" with its share buyback programme, which has so far given £27 million back to shareholders. The group added that it was raising its interim dividend 18 per cent to 7.2 pence per share.
Kate Swann, Chief Executive of WH Smith, said, "We have delivered a good performance across the Group, despite a difficult consumer environment.
"In Travel we have grown profit by 9%, demonstrating the strength of the business model. We are encouraged by the performance of our international units and now have a total of 40 units either opened or planned. Our High Street business continues to be highly profitable and cash generative.
"Looking forward, we expect the economic environment to remain challenging and we have planned accordingly."
By 11:10 shares in WH Smith were up 7.21 per cent on the FTSE 250 to 483.20 pence per share.