What Are The Best European Countries For Digital Nomads?
In a bid to help the economy recover from the financial effects of COVID-19, European authorities have welcomed remote workers through the digital nomad visa.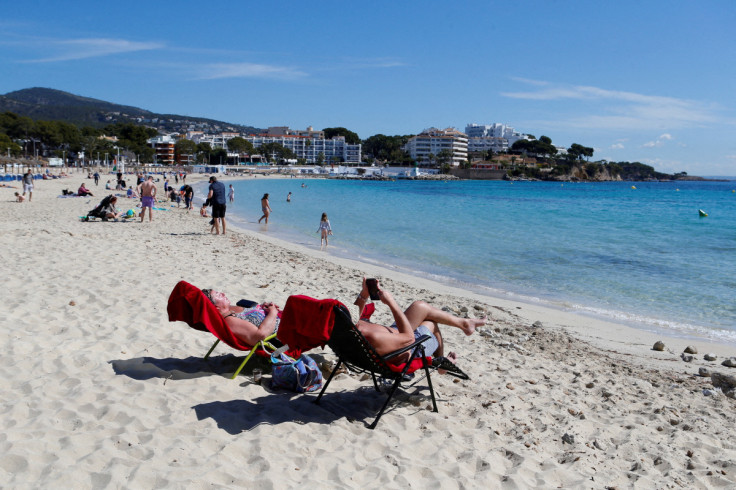 It is widely known that since the first COVID-19 lockdown ushered people into remote working conditions, more Europeans have opted to work from home like never before.
As of 2023, almost 15 per cent (12.7%) of full-time employees around the world, work remotely. A huge 28.2 per cent of full-time workers have had their timetables adjusted and work a hybrid remote model.
Statista notes that the number of remote workers in the UK has increased by 2.73 million since 1998. In 2020, an estimated 5.6 million people were working from the comfort of their own homes in the UK.
On average across Europe, an investigation into remote employment found that full-time workers who regularly worked from home prior to the COVID-19 pandemic represented just 5.5 per cent of the population.
In 2022, the study revealed that 30 per cent of full-time employees, were regularly working from home.
European countries have since launched a new digital nomad visa that allows remote workers to work for companies from an entirely separate nation.
Local economies benefit from digital nomads, with studies showing that remote workers often spend more than 35 per cent of their income in their new location.
According to Upwork, by 2025, it has been estimated that a staggering 32.6 million Americans will be working remotely – equal to around 22 per cent of the workforce in the US.
While hybrid remote and remote job roles are still unique to obtain, the number of European nations making the digital nomad visa available to remote workers has increased dramatically.
Most of the EU nations have strict requirements in regard to obtaining a visa, with almost all of the eligible criteria noting that the applicant must be a non-EU citizen.
Spain
In a bid to help the economy recover after the financial impacts of COVID-19, in December 2022, Spain launched the digital nomad visa, joining Portugal, Estonia, Malta, Greece, Germany, Croatia, Norway, Cyprus, Italy, Romania, Hungary and Albania on the list of European nations that welcome remote employees.
Nadia Calviño, the Economic Affairs Minister for Spain, said that the authorities were hoping to "attract and retain international and national talents by helping remote workers and digital nomads set up in Spain".
Spain is one of the most popular resettlement spots for digital nomads in 2023 as it boasts a cheaper way of life, a hot climate and blue waters.
According to an Expat Insider 2022 report, which analysed more than 45 expat nations across Europe, the Spanish coastal city of Valencia, was named one of the best cities for remote workers in the world.
Portugal
Portugal has been named as one of the most popular locations for remote workers, due to its warm climate and low costs.
Madeira, a region of Portugal situated in the North Atlantic Ocean and famous for its Madeira wine, claims to have the fastest internet speeds in Portugal and is extremely popular amongst digital nomads.
While living in Madeira, remote workers are able to rent hybrid 'workation' facilities, a residence that combines a professional workspace and a comfortable living space, for less than £750 each month.
Croatia
After obtaining a digital nomad visa for Croatia, an individual is not required to pay taxes to the authorities.
Although Croatia is not the cheapest country in Europe, Zagreb has been developed into an ideal hub for remote workers.
Zagreb is known for being a well-connected region of Croatia that has been turning to smart technologies, renewable energy sources and sustainability in many forms – including business infrastructure.
Estonia
Estonia also offers a digital nomad visa that is flexible and allows for business to be conducted without the required physical presence.
Estonia's capital city, Tallinn, also boasts fast internet connections and advanced digital infrastructure – making it a popular residence for remote workers.
Unlike other cities in Europe that are densely populated by tourists, like Rome, Madrid and Paris, Tallinn is significantly more affordable and receives little tourism.
© Copyright IBTimes 2023. All rights reserved.