The Irish Health Service Executive (HSE) said a "small number" of people had died in the last fortnight after contracting the H3N2 strain - the one blamed for numerous deaths in Australia last year.
Around 170,000 influenza cases were reported during Australia's winter season, with more than 370 deaths, Sky reported.
Now Public Health England and the Irish HSE have now urged people at higher risk of flu such as the elderly, pregnant women and children with chronic illness to get vaccinated, but should we all be panicking?
Well, according to the report there are a number of 'higher risk' groups. These are: those aged 65 years and older, those with chronic illness or lower immunity, pregnant women, those with a BMI over 40, health care workers and those in nursing homes.
For anyone not in this group the HSE report was positive. Director of Health Protection Surveillance Centre, Dr. Kevin Kelleher, said: "Most people, unless they are in at risk group, can get better themselves at home. Advice, tips, information and videos on getting over flu and other common illnesses are available at a new HSE website.The site was developed by the HSE along with GPs and pharmacists and is a great resource for people to get advice and get better."
What if you think you have it?
Australian flu can develop over a few hours and includes a high temperature, sore muscles, dry cough, headache and sore throat.
If your symptoms are definitely more in line with flu but you're not in the high risk groups, Dr. Kelleher,suggests staying at home, resting, drinking plenty of fluids and using over-the-counter remedies like paracetamol to ease symptoms. For anyone in those higher risk categories, contacting a GP should be the next step.
"Covering your nose and mouth with a tissue when you cough and sneeze, disposing of the tissue as soon as possible and cleaning your hands as soon as you can are important measures in helping prevent the spread of influenza and other germs and reducing the risk of transmission," added Dr. Kelleher.
Why has it been in the media recently?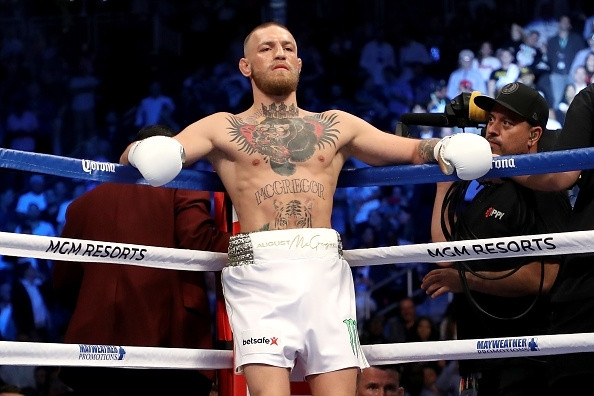 UFC fighter Conor McGregor reportedly cancelled his New Year's Eve party after he was struck down by "Australian flu" and claimed he was "left shaking in bed" for two days and that some of his family members had been admitted to hospital because of the virus. The comments were made in a now removed Instagram post.