Allegations of sexual harassment and abuse against renowned film producer Harvey Weinstein have rocked Hollywood. The accusations against him were enough for the company he founded to fire him over the weekend, ending a career that until now had been known for critically acclaimed hits.
A story of this magnitude has naturally drawn comment from a litany of stars, from those who worked with Weinstein and won acclaim in the films he helped bring to the screen, to those simply reacting to the news and what it says about life the industry.
British actor Romola Garai revealed to The Guardian that Weinstein auditioned her when she was just 18.
"Like every other woman in the industry, I've had an 'audition' with Harvey Weinstein, where I'd actually already had the audition but you had to be personally approved by him," Garai said.
"So I had to go to his hotel room in the Savoy, and he answered the door in his bathrobe. I was only 18. I felt violated by it, it has stayed very clearly in my memory." She added that this was indicative of Weinstein's approach, saying he would often put aspiring young women in "humiliating situations" to prove "he had the power to do it".
"The point was that he could get a young woman to do that, that I didn't have a choice, that it was humiliating for me and that he had the power. It was an abuse of power."
Veterans Dame Judi Dench and Meryl Streep – who jokingly called Weinstein "god" after she won a Golden Globe in 2012 – have also commented on the situation.
In a statement sent to Newsweek, Dench said: "Whilst there is no doubt that Harvey Weinstein has helped and championed my film career for the past 20 years, I was completely unaware of these offences which are, of course, horrifying, and I offer my sympathy to those who have suffered, and wholehearted support to those who have spoken out."
Speaking to the Huffington Post, Streep called the news "disgraceful" and his behaviour "inexcusable", adding: "One thing can be clarified. Not everybody knew. Harvey supported the work fiercely, was exasperating but respectful with me in our working relationship, and with many others with whom he worked professionally.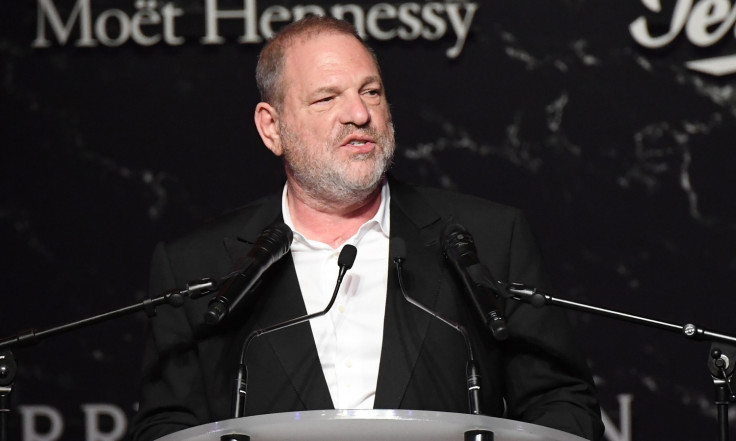 "I didn't know about these other offences: I did not know about his financial settlements with actresses and colleagues; I did not know about his having meetings in his hotel room, his bathroom, or other inappropriate, coercive acts.
"And If everybody knew, I don't believe that all the investigative reporters in the entertainment and the hard news media would have neglected for decades to write about it."
The allegations were made public after the New York Times published an investigation that revealedWeinstein had paid off his accusers for decades to keep his behaviour under wraps.
Actor Ashley Judd told the Times of an incident around 20 years ago when she says Weinstein had her sent to his hotel room, where he appeared in a bathrobe and asked if he could massage her or if she could watch him shower.
Judd said she remembered thinking: "How do I get out of the room as fast as possible without alienating Harvey Weinstein?"
Jennifer Lawrence, who won a Best Actress Oscar for her role in Silver Linings Playbook – which Weinstein produced – told Variety: "I was deeply disturbed to hear the news about Harvey Weinstein's behaviour.
"I worked with Harvey five years ago and I did not experience any form of harassment personally, nor did I know about any of these allegations. This kind of abuse is inexcusable and absolutely upsetting."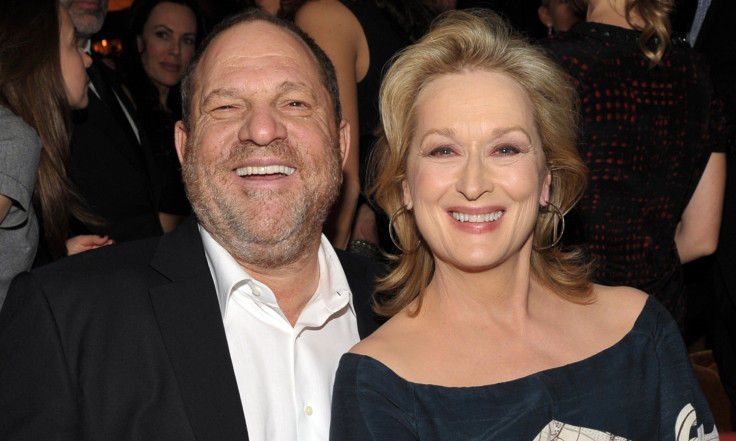 On Twitter, Jessica Chastain has tweeted multiple times about the ongoing story.
Quoting a story from Variety about the need for men to speak out and help address Hollywood's problem with inappropriate behaviour, the Zero Dark Thirty star said: "Yes. I'm sick of the media demanding only women speak up. What about the men? Perhaps many are afraid to look at their own behaviour."
Some men have spoken out however, though not near as many as there have been women. George Clooney told the Daily Beast: "It's indefensible. That's the only word you can start with. Harvey's admitted to it, and it's indefensible. I've known Harvey for 20 years.
"He gave me my first big break as an actor in films on From Dusk Till Dawn, he gave me my first big break as a director with Confessions of a Dangerous Mind. We've had dinners, we've been on location together, we've had arguments. But I can tell you that I've never seen any of this behavior – ever."
Other actors, including Seth Rogen and Mark Ruffalo also addressed the situation in tweets we've gathered below.
Not everyone was critical of Weinstein. Fashion designer Donna Karan leaped to his defence, calling him "wonderful" and saying: "'I think we have to look at ourselves. Obviously, the treatment of women all over the world is something that has always had to be identified. Certainly in the country of Haiti where I work, in Africa, in the developing world, it's been a hard time for women.
"To see it here in our own country is very difficult, but I also think how do we display ourselves? How do we present ourselves as women? What are we asking? Are we asking for it by presenting all the sensuality and all the sexuality?"
Karan was in the minority. Below are some tweets of condemnation from stars including Patricia Arquette and Susan Sarandon.