What is LeEco? Electric cars and smartphones make this Chinese firm an Apple from the future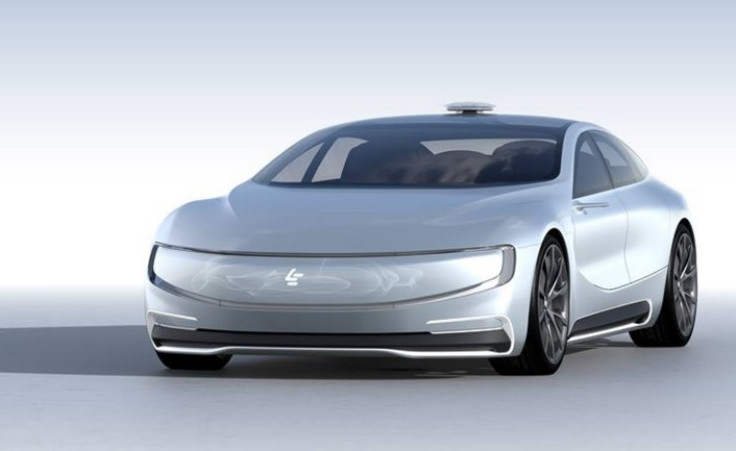 The theatre full of journalists and analysts cheered as a technology company revealed a new smartphone which, for the first time, does away with the headphone jack. The company then received even larger cheers when it revealed an electric autonomous car, which it demonstrated on stage, without a driver.
Is this me day-dreaming about two future Apple events? No, this is actually what happened at a recent press conference by LeEco, a Chinese company which is the equivalent of Netflix, Apple and Tesla rolled into one. Formerly known as Letv, LeEco was founded in 2004 and has 5,000 employees, $1.6bn (£1.1bn) in annual revenue, and is looking to expand into India and the US.
Described by Western journalists as the 'Netflix of China', LeEco is much more than just a video streaming service. It has 13 different brands which stretch across finance, music, sports, automotive, smartphones, televisions, cloud computing, retail and video production. In other words, it is in a position to take on Silicon Valley at almost any angle.
While the technology industry is inundated with claims Apple will remove the headphone jack from the iPhone 7, LeEco has actually gone ahead and done it.
None of LeEco's three new smartphones, the Le 2, Le 2 Pro and Le Max 2, feature a headphone port. Instead, customers must either connect some wireless headphones over Bluetooth, or buy a pair which work with the phone's USB Type-C port, which is also used for charging the handset.
These two options (Bluetooth and USB Type-C) will no doubt soften the blow of telling consumers they can't use their headphones anymore, and there will likely be an adapter sold, too. The move also helps to make the phone slimmer, makes waterproofing easier, and means the handset's internals can be more tightly packaged. LeEco's ditching of a decades-old technology also gives Apple and others the green light to do the same. It will be an unpleasant upheaval at first, but like the removal of the floppy disc, CD, DVD drives and other technologies before, it will soon be considered the norm.
An autonomous car
Next up at LeEco's Beijing press conference was the LeSEE, an electric car which the company hopes will become fully autonomous. LeEco is currently bankrolling Faraday Future, a US-based electric car startup, to the tune of billions of dollars, and is working with Aston Martin to create the electric RapidE. But it claims the LeSEE is entirely its own creation and its development will not be shared with its partners.
Although described as a concept, the car already works at a basic level. It was driven onto the stage and manoeuvred itself into a parking space in front of the cheering crowd. A saloon car similar in size to the Tesla Model S, the LeSEE has a foldaway steering wheel for when the driver wants to hand over control to the car. There is also a light on the front of the car which lets pedestrians know when it is available to be hired, suggesting LeEco has plans for an Uber-style taxi service. It does not take much imagination to picture an autonomous Uber service without the human drivers.
Apart from its slower top speed of 130mph, LeEco claims the LeSEE beats cars by Tesla in "all aspects of performance". Securing the car's place in LeEco's ecosystem of products and services, company founder Jia Yueting said: "Our phones will be highly compatible with the car." The car will also include three TV screens, where passengers can stream video and music through LeEco's online services.
Apple is widely considered to be working on a car. Elon Musk said the project is "an open secret" among technology firms, and Ford CEO Mark Fields says his company also believes the iPhone maker is developing a car. It is also widely believed that Apple (and other tech companies like Google, Tesla and Uber) have the goal of producing an autonomous private transportation system, not a sportscar. A vehicle similar to the LeSEE is, in simple terms, what many are expecting from Apple towards the end of this decade.
Chinese companies are forever being criticised for copying everything Apple does, especially with its iPhone in the consumer technology market. But LeEco has beaten the California company to two important innovations, one which will change smartphones and possibly even digital audio for ever, and one which could be much, much bigger.
© Copyright IBTimes 2023. All rights reserved.