Oceans are the world's largest ecosystems. Their health is increasingly being recognised as vital to the planet as a whole. Looking to promote this message of interconnectivity is Nausicaa, France's sea life centre, which this year celebrated its 25th anniversary.
Marine life is extremely sensitive to climate change. Small changes in temperature can vastly disrupt ecosystems, altering the reproductive cycles of species and food chains they are part of. Furthermore, oceans act as carbon sinks. Greenhouse gas emissions are resulting in ocean acidification, the effects of which are visible in coral reefs around the globe.
One of the key missions of Nausicaa over the last 25 years has been to make visitors aware of the importance of ocean stewardship and to encourage the public to protect the seas. Its newest exhibition, Tropical Forest, aims to bring the relationship between land and sea to the forefront.
Frederic Cousin, deputy curator of Nausicaa, told IBTimes UK: "Everything is about water. Water is life – for us and the animals here at Nausicaa. From the sea lions to the tropical forests, it's the common point. Everything on land finally comes to the sea. That's why it's totally interlinked. Water is life, but water can be a source of pollution as well. It's really useful to be cautious about all the things we do on earth which can have an impact on the sea and all the species in the sea."
Pollution is a major problem to ocean health. Conservative estimates suggest there are more than 4.8 million tonnes of plastic dumped into the sea every year. If this rate continues, the amount of plastic pollution in the ocean will outweigh fish within 35 years.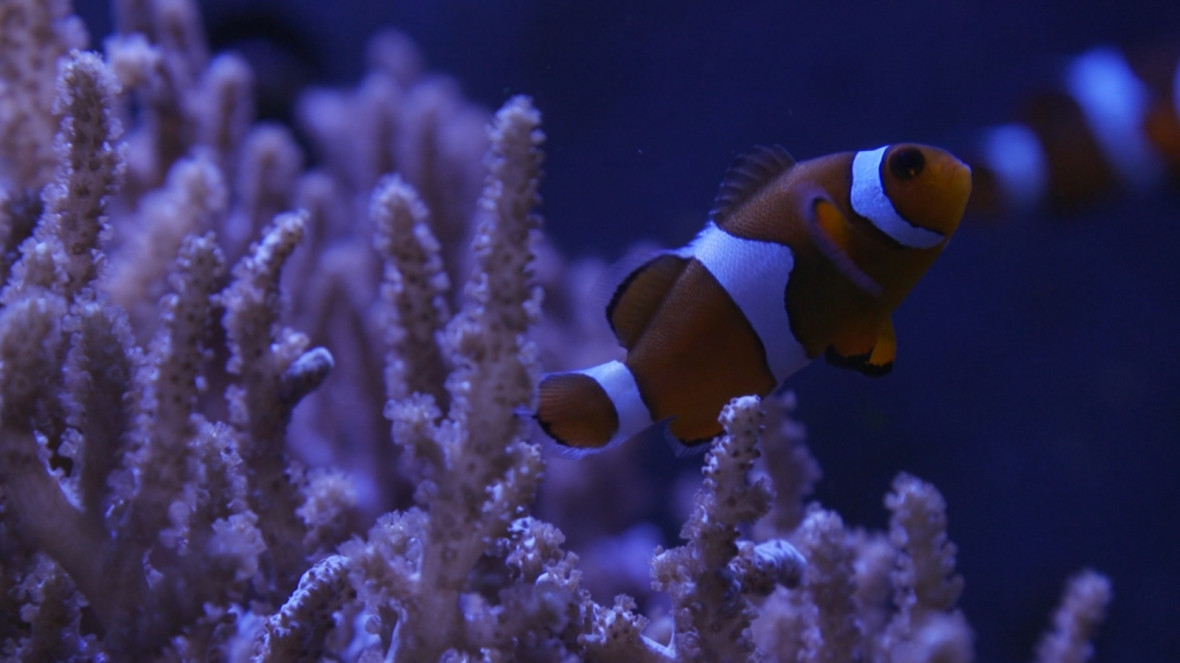 Furthermore, research from 2015 showed the industrialisation of the oceans coupled with climate change is threatening to push many marine species to extinction. Speaking at the time, Douglas McCaule, University of California, Santa Barbara, said: "We might be falling off an extinction cliff but we're not there yet. We're changing in the way we're using the oceans. We're going through this transition - instead of affecting life in the oceans by directly hunting and harvesting we are altering, degrading and damaging their habitats."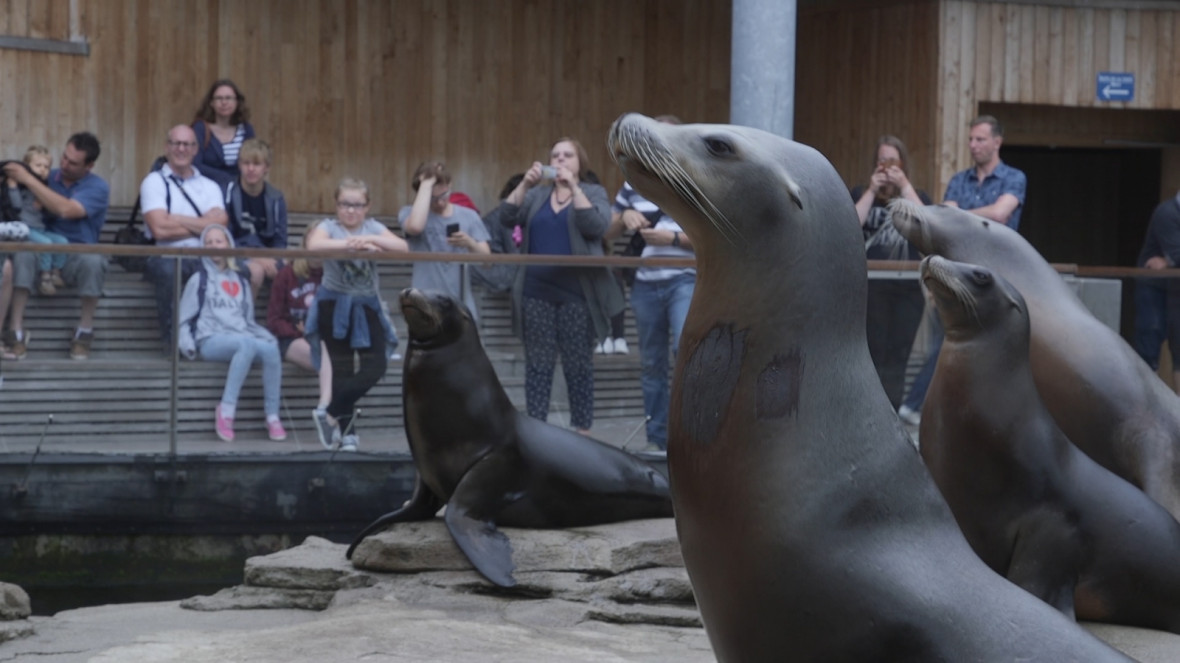 And, in part, this is what Nausicaa is trying to prevent. Cousin explained: "It's always important to remember what Nausicaa's mission is – it's to get the visitors to understand the role of the sea and relationships between mankind and the sea are very close. It's our main mission to make visitors understand the interaction between the sea and mankind and so everything we do – everything man does on earth – may have an influence on the sea."
At present, Nausicaa has around 35,000 animals, including sharks, corals and tropical fish, at the aquarium. It is one of the biggest in Europe, holding around 4.5 million litres of water at any one time.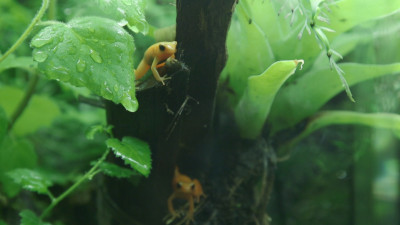 Nausicaa this year welcomed two young Californian sea lions. Jean-Luc Bourgain, head trainer of the sea lions, began working at Nausicaa before it had even opened.
He said when he began, they did not know how to train the animals, and they did not know how to be trained – so over the years they learned from one another. In 2008, the centre was awarded first prize for training and care of the sea lions at the International Marine Animal Trainers Association.
"At the beginning of the 20th century, there was a problem with sea lions being hunted for their fur or their flesh and they almost disappeared. Since then we have come a long way. Now there are a lot of marine mammals on our coastlines," Bourgain said.
"When we opened 25 years ago, Nausicaa was not just an aquarium. We tried to develop that concept of ocean protection, nature protection of Blue Society. And today, we need to find the means and the tools to do our best to protect our resources. And to protect life in this global ocean surrounding us."
Last year, Nausicaa welcomed its 15 millionth visitor. It is now planning to build a new aquarium to the side of the current building. This is due to open in 2018 and will house many new species. Discussing the aquarium's success, Bourgain said: "When we opened 25 years ago, the way we conceived Nausicaa was to be something other than an aquarium, but we didn't know how the public would react to the idea. When the first visitors arrived, after they left, they said 'we had come to see an aquarium, some fish, but we went out with something else'. And we said 'we have succeeded.'"
---
Nausicaā Centre National de la Mer is located in Boulogne-sur-Mer in France. It is around 30 minutes' drive from Calais and is open seven days per week, between 9.30am and 7.30pm.