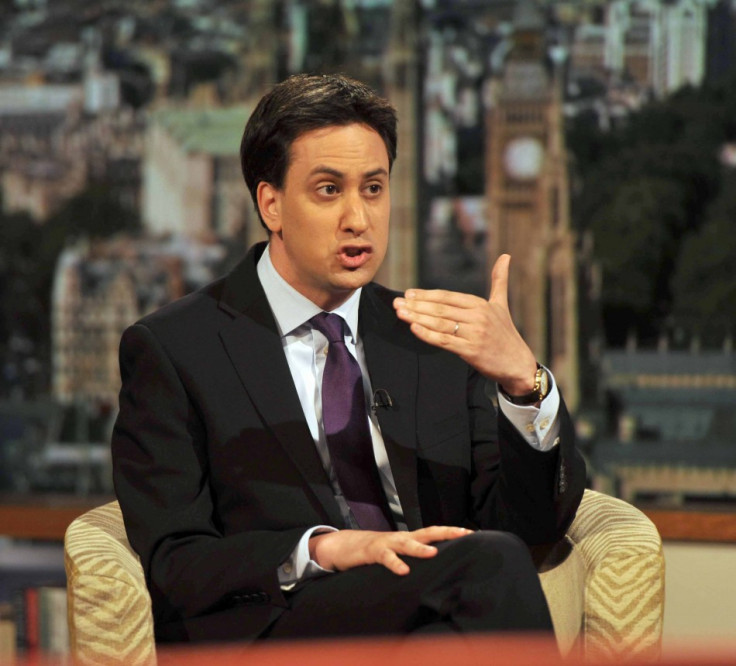 Labour leader Ed Miliband is enduring one of worst periods of his ascendancy. What began with desperate poll figures a week before Christmas that put him behind the Tories has continued into a full-blown attack on his policies, style and personality.
But what is the problem with Miliband? International Business Times UK gauges the temperature of opinion around the embattled Labour leader.
1. "I would vote for him but now I can't"
The unions have declared that Labour's 42-year-old top dog is "leading the party to destruction". Using a column in the Guardian, Unite leader Len McCluskey warned that Ed Miliband was setting Labour on course for electoral disaster and undermining his own leadership by accepting government cuts and the cap on public sector pay.
GMB and the Public Commercial Services unions, which both played key roles in the 30 November national strike, joined the condemnation of the party's support for a public sector pay squeeze.
General secretary of GMB, Paul Kenny, said: "I have spoken to Ed Miliband and Ed Balls to ensure them they were aware of how wrong the policy they are now following is. It is now time for careful consideration before wider discussions begin on the long-term implications this new stance by the party has on GMB affiliation."
The irony is that Miliband relied on union support to win the Labour leadership in 2010 and has now upset them.
Left-wing Labour MP John McDonnell said McCluskey's article "sums up the general feeling among Labour Party supporters of overwhelming disappointment".
McDonnell said: "Most people are reacting more in sorrow than in anger to what they see as Ed Miliband and Ed Balls' capitulation to Cameron's economic analysis.
"The economic crisis is a game-changer and for Labour leaders to react to it with the same old failed policies that mean ordinary people will pay for the crisis is such a crushing disappointment."
Protester Ben Cavanna told IBTimes UK: "It is clear now that 'choice' in politics is an illusion. The only real choice is by supporting Occupy for a sane future."
2. "Does anyone know who he is?"
Miliband has been criticised by the media for not getting his message across to the everyday punter who generally only takes note of politics every general election.
Teacher and union member Helen Whiting told IBTimes UK: "I can't even picture his face in my head when I think about him. The truth is if he is not on TV or on the internet then people don't really take an interest in who the leaders are."
Whiting opposes the public sector cuts and the salary freezes of the coalition government but now feels like she has nowhere to turn for an alternative following Labour's decision to back the cuts.
Whiting, who was on strike during 30 November with two million other public sector workers, said: "In a leader we need somebody who has a presence and that is confident and reassures the public. Cameron does that and I just don't see that with the Labour leader. I mean, what are his beliefs? Does anyone really know?"
3. "His leadership credentials are not up to it"
Ed Miliband appeared on the Today programme and was interviewed by the notorious John Humphreys. What was a sketchy and jumpy performance by the Labour leader soon took a turn for the worse when the interviewer accused him of being "too ugly" to run the country.
Even his home page photo has been criticised for being "too scary" by one member of the public.
His pre-launch speech fell flat, with his new policy of guaranteeing low energy costs for the over-75s not winning over major support.
Labour MP John Mann said Miliband was sending out "the wrong message". He urged him to "go back with his shadow cabinet and think through where he is going with this".
Mann told BBC Radio 4's World At One: "In meeting deficit reduction targets - which need to be met - there needs to be proper thought on how government can reduce spending, not by attacking the lowest-paid.
"There is nothing fair about cutting low-paid workers' standards of living by cutting their wages every year, but there is also nothing economically sensible about it.
"If they have less money to spend, that means that private businesses, shops and entrepreneurs in each local economy will be hit.
"At the heart of the recovery has to be keeping people in work and keeping the lowest-paid with real spending power. Anything that damages that will be detrimental to the UK national interest."
Mann said he believed that many MPs, Labour members and public sector workers shared his concerns over the new policy direction.