What is video assistant refereeing and how does it work? All you need to know about VAR
VAR is set to be used in a English domestic fixture for the first time on Monday night.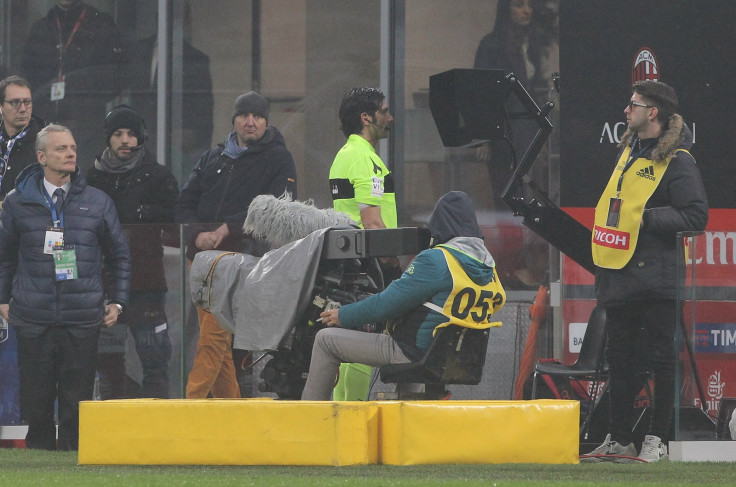 In addition to being an eagerly-anticipated derby clash and the first between the two rivals since a controversial goalless Premier League draw in November that made headlines off the pitch, Monday night's (8 January) FA Cup third-round tie between Brighton & Hove Albion and Crystal Palace at the Amex Stadium takes on another significance as it becomes the first English football fixture to trial the Video Assistant Refereeing System (VAR).
What is VAR?
VAR, to put it simply, involves using technology to assist a match official in making key decisions.
In this instance, it will involve VAR Neil Swarbrick and additional video referee Peter Kirkup - based at Premier League Productions headquarters at Stockley Park in Uxbridge, where they will have access to 12 different camera angles - helping and keeping in touch with on-field official Andre Marriner.
In what situations can be VAR be used?
Per The International Football Association Board (IFAB), who approved a two-year trial at their 130th AGM in Cardiff back in March 2016 to determine if "the implementation of VARs improves the game", it is impossible to apply to every single decision throughout the course of a match.
Instead, VAR is limited to four categories of "match-changing incidents" - goals/no goal decisions, penalty/no penalty decisions, direct red cards (not second yellows) and cases of mistaken identity. They can only intervene to correct serious errors or pick up incidents that were missed.
The referee, who can ask to see an incident again, will have access to pitch-side monitors allowing them to retain the final decision and effectively overrule the VAR if necessary. Any interventions must happen before play restarts, otherwise there is nothing that can be done.
Where has it been used before?
VAR was used at both of the last two Fifa Club World Cups, the Confederations Cup and the Under-20 World Cup earlier this year in addition to international friendlies between France and Italy and England and Germany.
It has previously been installed in domestic competition in the United States, Australia, Germany, Italy, Portugal and South Korea. Video referees are also brought in for some games in Poland, Belgium and the Netherlands.
What are the arguments for/against VAR?
Supporters of the system - which has certainly not been without controversy and teething problems thus far - believe it will make things fairer on referees and help to eliminate costly officiating mistakes that can prove so crucial in affecting the outcome of matches, particularly in this modern era of lucrative finances.
However, opponents worry that it is not completely accurate anyway and that the length of time taken to make a decision disrupts the flow and kills the momentum of the game. Many also believe that human error - and the fervent debates that arise from it - are part and parcel of one of the last major sports to largely resist technology.
Is VAR here to stay?
It was recently revealed that the technology will also be used in both legs of the forthcoming Carabao Cup semi-final meeting between Arsenal and Chelsea and in the final at Wembley Stadium on 25 February, although curiously not in the other last-four tie between Championship promotion hopefuls Bristol City and dominant top-flight leaders Manchester City.
It will be adopted by the top tiers of Spanish and French football from 2018-19 onwards and Fifa president Gianni Infantino wants to see it in operation during this summer's World Cup finals in Russia.
Law-makers IFAB are expected to recommend that it be used at the World Cup and pretty much everywhere from next season at their upcoming meeting in Zurich on 22 January.