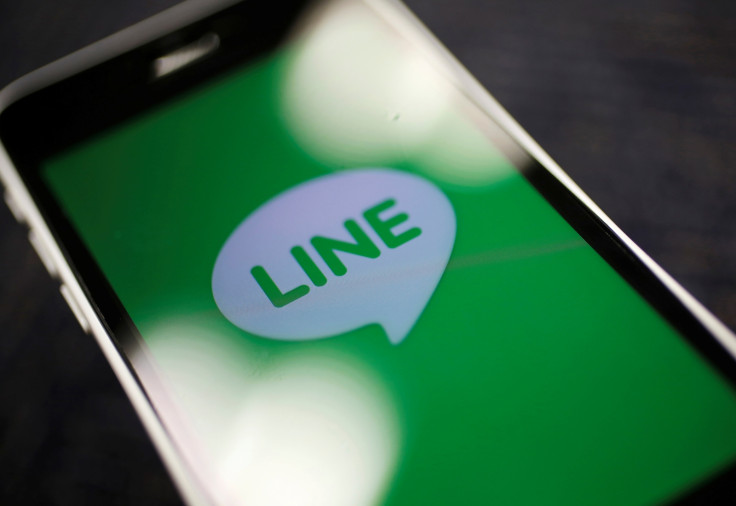 Line Corporation has priced its initial public offering (IPO) at ¥3,300 (£25.02, €29.36, $32.43) per share, which is at the top end of its marketed range of ¥2,900-¥3,300. The Japanese messaging app firm will have a dual-listing. While it will debut on the NYSE on 14 July, it will list on the Tokyo Stock Exchange the following day.
The company which is a subsidiary of South Korean internet search giant Naver Corp, will offer 22 million shares on the NYSE and a separate 13 million new shares on the Tokyo Stock Exchange. Combined, it aims to raise ¥116bn ($1.14bn) through these shares, giving it a market capitalisation of ¥693bn ($6.8bn).
Apart from this, it plans to offer an extra 5.25 million shares through a "green-shoe" option, a special provision which allows underwriters to offer more shares than originally planned if the demand is more than expected. This would allow Line to raise a total of ¥133bn ($1.3bn).
Line, whose messaging app has 218 million monthly active users, had initially set its IPO price between ¥2,700 and ¥3,200. It raised it to the current price after witnessing disproportionate global demand. This comes despite the IPO coming in at times of uncertainty following the Brexit vote.
Analysts explained that this was because of the lack of too many American IPO options for investors. James Gellert, CEO of American analytics group Rapid Ratings, was quoted by the Financial Times as saying: "If there were many, many more IPOs for people to choose from, Line would have had a tougher time."
Line, which has been working on its IPO for more than two years, plans to use the funds raised to better compete with messengers such as the Facebook-owned WhatsApp and Tencent-owned WeChat. "Line is so much smaller than WhatsApp, WeChat and Facebook Messenger, and it is going to face long-term the same kind of public scrutiny that Twitter has in comparison to Facebook," Gellert said.