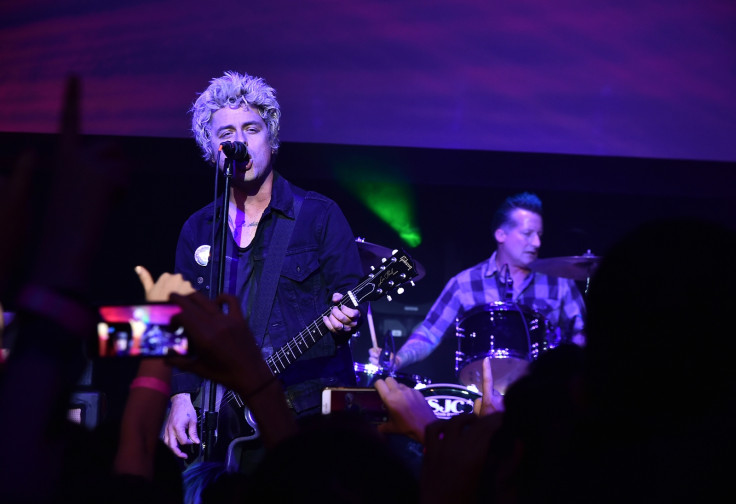 Punk rock will dominate British Summer Time Hyde Park in 2017 with Green Day confirmed to headline the London festival. The announcement comes just days before the American Idiot hitmakers release their 12th studio album Revolution Radio on 7 October 2016.
Fronted by Billie Joe Armstrong, the US band will headline London's Hyde Park on Saturday 1 July alongside a host of supporting acts who are yet to be announced. Tickets for Green Day's performance go on general sale from Friday 7 October at 9am via Ticketmaster. Prices start at £62.50 for general admission and go up to £199 for Terrace tickets with various other VIP packages available. Pre-sale tickets are also currently on sale for Barclaycard holders and Idiot Nation members.
Confirming the news in a statement, Armstrong said on behalf of the group: "London in the summer, us and tens of thousands of fans having the biggest party in one of the world's most legendary venues. We have the best year to look forward to and this has just made it extra special."
Revolution Radio comes four years after Green Day's mammoth triple album release titled Uno, Dos, Tre.
Addressing the band's lengthy spell away from the music scene, Armstrong told Rolling Stone in August: "The time just ended up happening. It just so happened to take a long time.There was no real effort to start anything too soon."
He continued: "There was no like, 'OK, we're starting a record!' The day after the tour for ¡Uno! ¡Dos! ¡Tré! we just took a break. There was, like, just stuff going on in everybody's lives and then suddenly I had a couple of songs out of nowhere so that's just kind of the way it starts."
Explaining how he used a New York protest as inspiration for the album, Armstrong said: "I was just watching this controlled chaos, and it was going and happening all over the country. I was feeling that people don't want to feel obsolete in the things that we care about."
The full line-up for BST Hyde Park is yet to be announced.