Kim Kardashian's former bodyguard has spoken out about the reality star's gunpoint robbery ordeal. The Keeping Up With The Kardashians star was bound and gagged at a Paris apartment in the early hours of 3 October with the thieves making off with jewellery said to be worth up to $11m (£8.6m).
Steve Stanulis, who worked for Kardashian earlier in 2016, suggests that the robbery was a "publicity stunt" and "blames" the reality star herself for flaunting her wealth.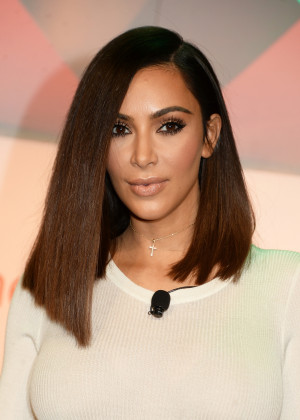 The TV star was staying at a luxury apartment in the French capital when up to five masked men reportedly stormed their way into Kardashian's bedroom. The 35-year-old claims she was bound, gagged and placed in a bathtub while the robbers rifled through her jewellery collection before reportedly taking the engagement ring given to her by husband Kanye West.
Stanulis served as a bodyguard for Kardashian and West during New York Fashion Week in February 2016 for 10 days and at the Met Gala in May. The security worker was allegedly fired by West after the Met Gala for trying to have a conversation with Kardashian.
Sharing his opinion on the robbery, Stanulis told the New York Post's Page Six: "I would say it's either an inside job or publicity stunt. That hotel is so secure, somebody must have tipped them off that she was alone inside, or shown them a way in.
"When I worked with them, Kanye would ask me to walk 10 feet behind him, which makes it so hard for anyone working their security to do anything if someone lunges at them. There were numerous times he'd try to ditch his security. He'd jump in a car and tell me to take a taxi."
Hours before the robbery took place, Kardashian posted several Snapchat videos with her outfit, engagement ring and diamond grills on her teeth visible. Stanulis believes Kardashian should take responsibility for the robbery due to her flashing her wealth.
The former bodyguard said: "This was a crime waiting to happen. Kim is lucky to be alive. Kim's social media and her Snapchat is her undoing. When she is posting, 'Here I am, and this is the $5m ring I am wearing, here's where I am going', you are basically inviting someone to rob you.
"Sadly, the only person to blame for this incident is Kim Kardashian. She has tens of millions of dollars of jewellery, but she can't pay for an armed guard to protect her? The fact that five days ago someone broke through her security chain and tried to grab her, then this happened, shows her security is not strong enough, and this should be a wake-up call."
Hours after the incident, Kardashian boarded a private jet back to the US where she reunited with husband West in New York City. The rapper was forced to cancel his performance midway at Meadows Festival after being told of the incident but has now rescheduled tour dates on his Saint Pablo tour. Kardashian's reps confirmed the reality star had given a full statement to French police before she left the country.