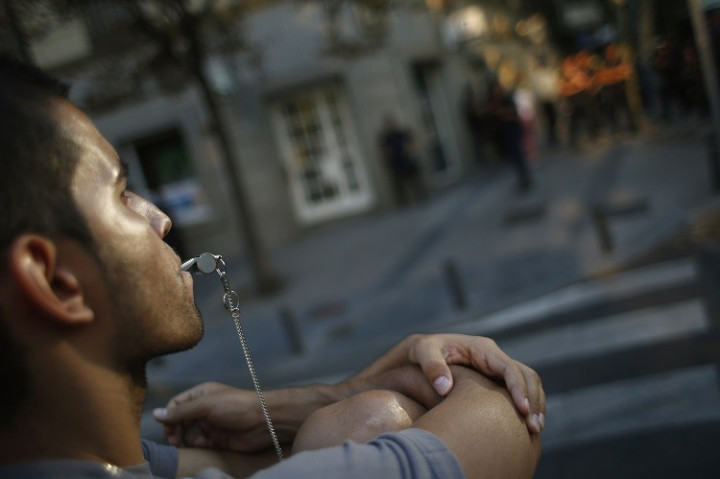 I chair the whistleblower practice group at a global employment and labour law firm and represent employers throughout the world in whistleblower litigation.
In December 2012, I was appointed by the United States Secretary of Labor as a management representative to a federal whistleblower advisory committee.
I enjoyed the interview with attorney Reuben Guttman and found him articulate and well-spoken.
Substantively, however, I fundamentally disagree with some of his core premises.
I believe there is another important vantage point that your audience deserves to hear; namely, that while we can all agree it is paramount to foster a culture of compliance, the suggestion that whistleblowers are the only solution, that all of them are white knights trying to save the world, and that corporations are universally nefarious, is just plain wrong.
"Use a Rat to Catch a Rat"
Take, for example, the infamous UBS whistleblower who himself received over $100m dollars from the IRS bounty program in 2012 despite the fact that he himself served jail time because of his own criminal conduct.
In its comments to the regulations, the Securities and Exchange Commission has acknowledged that they want to "use a rat to catch a rat."
I find this precept untenable.
Equally untenable is the suggestion by attorney Guttman that "sunshine is the greatest disinfectant" and the inference that whistleblowers uniformly are squeaky clean bearers of such sunshine.
Just this past June, Supreme Court Justice Anthony Kennedy recognized a situation that has presented itself repeatedly in my practice: The Court considered the case of "an employee who knows that he or she is about to be fired for poor performance, given a lower pay grade, or even just transferred to a different assignment or location."
"To forestall that lawful action," the Court noted, the employee could "make an unfounded charge of racial, sexual, or religious discrimination; then, when the unrelated employment action comes, the employee could allege that it is retaliation."
The exact same situation can and does exist in the whistleblowing context where unscrupulous employees who sense they are on thin ice make baseless allegations of fraud to delay or prevent their employers from taking otherwise legitimate employment actions.
European Sentiments
Like Attorney Guttman, I too was in Amsterdam a couple of months ago and echo his sentiment that the European laws stop far short of the US laws in terms of whistleblower protections.
People in Europe have been through the circus that is often created by an anonymous complaint procedure (such as that required by our US Sarbanes Oxley Act).
They know from experience that such a vehicle brings its own heavy baggage and can often create worse problems than it's intended to solve.
Does attorney Guttman have any idea how intrusive and costly it is to investigate thoroughly an anonymous complaint of fraud?
Does he have any appreciation of how devastating it can be to someone's reputation when allegations of fraud or misconduct are made against them, often times because someone lost out on a key promotion and is seeking revenge?
Finally, having worked with many global employers, I take exception to the notion that employers are universally, or even largely corrupt.
Many employers invest significant resources in training, modification to their existing protocols and procedures and dedicated efforts to foster a culture of compliance. The focus in the United States needs to be more on how to ensure that we have compliant and transparent businesses.
This means providing clear guidance as to what is expected. Instead of punishing employers with fines and penalties, and providing bounties to whistleblowers, let's incentivize employers and reward them when and if they get it right.
Gregory Keating is a shareholder in the Boston office of Littler Mendelson. He co-chairs the Firm's Whistleblowing and Retaliation Practice Group. He is the principal author of a national treatise entitled Whistleblowing and Retaliation (5th edition, 2013).