The White House is denying reports that President Donald Trump had divulged classified information to Russian diplomats during a visit to the Oval Office.
Trump's staff is working hard to reject the bombshell report released by The Washington Post on Monday (15 May) and also reported by the New York Times. In initial statements, National Security Adviser HR McMaster and Secretary of State Rex Tillerson stoped short of outright denial, while Deputy National Security Adviser, Dina Powell, called the report "false".
"The president and the foreign minister reviewed common threats from terrorist organisations to include threats to aviation," McMaster said in a statement. "At no time were any intelligence sources or methods discussed and no military operations were disclosed that were not already known publicly."
In a brief appearance with reporters following the report, McMaster added: "There is nothing that the President takes more seriously than the security of the American people. The story that came out tonight as reported is false."
Tillerson backed up McMaster's assertions, saying: "During President Trump's meeting with Foreign Minister Lavrov a broad range of subjects were discussed among which were common efforts and threats regarding counter-terrorism. During that exchange the nature of specific threats were discussed, but they did not discuss sources, methods or military operations."
The report by The Post did not claim Trump revealed sources, methods or military operations, but instead shared classified intelligence from a sensitive source, Axios noted.
While McMaster and Tillerson rejected the report, Powell issued the most outright denial of the story. "This story is false. The president only discussed the common threats that both countries faced," Powell said in a statement.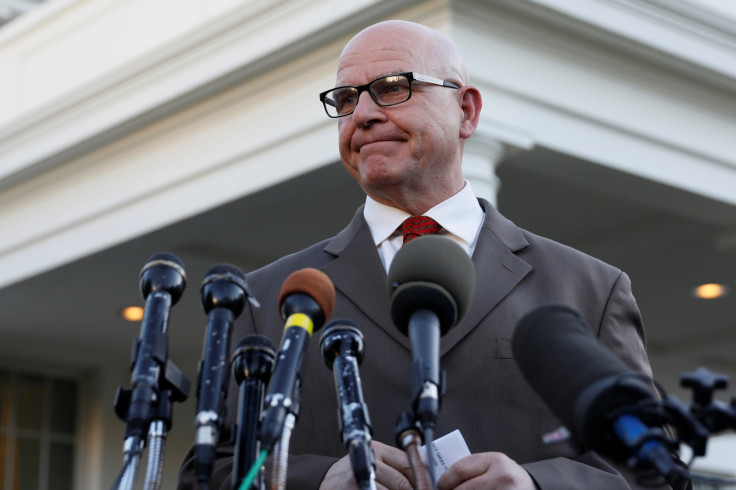 Trump met with Russian Foreign Minister Sergei Lavrov and Ambassador Sergey Kislyak at the Oval Office just a day after firing FBI Director James Comey. The FBI director was leading an investigation into possible links between Trump's campaign and Moscow.
According to The Post, Trump disclosed highly sensitive classified information regarding the Islamic State (Isis) attained by the US from a partner in an intelligence-sharing agreement. Said partner had not given the US permission to share that information.