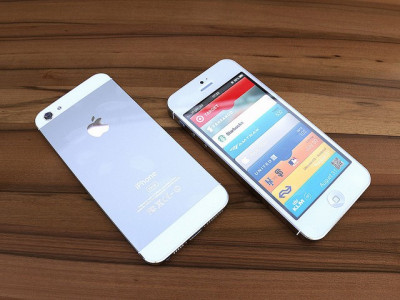 While the world awaits Apple's latest iPhone, a designer has published more images of what he thinks the iPhone 5 will look like.
Last week Dutch designer Martin Hajek managed to fool a number of well-known technology websites into thinking his concept images of an iPhone 5 were in fact leaked pictures of a real phone.
The images were certainly impressive, and Martin is back with more images, this time of white version of the iPhone 5 which he has posted on his Flickr feed.
As you will see in our slideshow, Martin has used a very similar design to his original black iPhone 5 design, with a combination of aluminium and chrome giving the new iPhone a very different look that the current iPhone 4.
Martin has included screenshots of iOS 6, which will be launched later this year when we expect Apple to also launch the iPhone 5. He has even gone to the trouble of adding a couple of fingerprints to the rear of the iPhone in one picture.
Martin has based the designs on a supposed leaked chassis which was seen on video two weeks ago. The chassis suggests that the new iPhone will have a larger 4in screen with a widescreen 16:9 ratio, an elongated body, redesigned speakers on the bottom edge and a smaller dock connector.
Martin has also published a couple of new images of his black iPhone 5, one of which includes a pair of earphones which have changed from the iconic (and rather useless) white earbuds to a pair of black earphones.
Of course, as with all things Apple we won't know how close or far away these concept designs are until Tim Cook unveils the iPhone 5 (or whatever it may be called) later this year.
For now you can just enjoy the beautiful renders from Martin Hajek, by simply pressing the play button on the image above.
Must Read:
iOS 6 Announced with more Siri, more Facebook but less Google Maps