White Supremacist Mike Du Toit Jailed for Plotting to Kill Nelson Mandela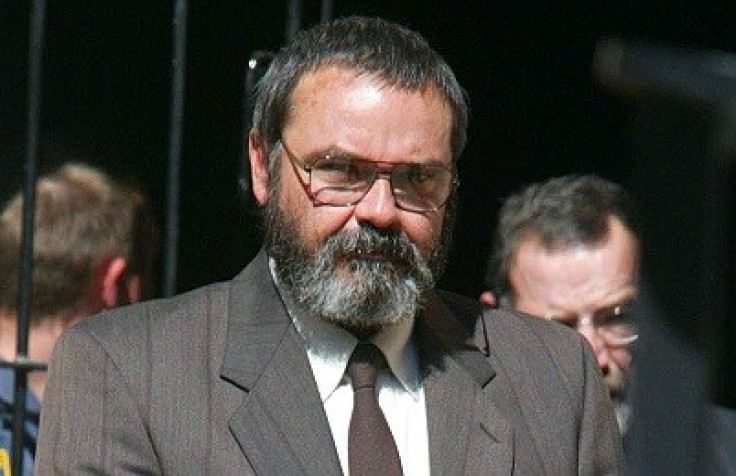 A white supremacist who plotted to kill Nelson Mandela and expel black people from South Africa has been sentenced to 35 years in jail.
Mike Du Toit, the leader of the right-wing South African organisation Boeremag (Afrikaner Force), was found guilty last year of treason at Pretoria High Court, in a trial which lasted nearly 10 years and heard from around 200 witnesses.
The former university lecturer was one of 22 defendants on trial from the South African "Boer Army", a military group of white supremacist loyalists who aimed to overthrow the ruling African National Congress.
At least one other leader of the group also received a 35-year sentence, with the remaining 20 being handed lesser sentences of between five and 30 years.
Du Toit was also found guilty of nine separate bombings in the Soweto township in 2002, killing one person. He became the first person to be convicted of treason in South Africa since apartheid in 1994.
One of Du Toit's main aims was to replace the African National Congress-led government with an all-white Afrikaner military regime, and to kill former President Mandela as he "was still seen as a peace figure".
His plan was designed to create chaos in South Africa, calling up to 450 of his followers to indiscriminately shoot black people across the country.
The plan came to light after police raided Du Toit's home in October 2001 and found a blueprint for revolution, hidden on his computer in a file known as "Document 12".
High Court judge Eben Jordaan said during the two-day sentencing hearing: "The accused had aimed to overthrow the government through unconstitutional methods that included violence.
"They planned a violent attack against people of colour that would certainly be followed by retaliation attacks against whites as a result."
Witnesses told the court that how Du Toit recruited followers from the army and police services to create his own private army.
The trial took place in the same Pretoria courtroom where Mandela was convicted of treason in 1964.
© Copyright IBTimes 2023. All rights reserved.