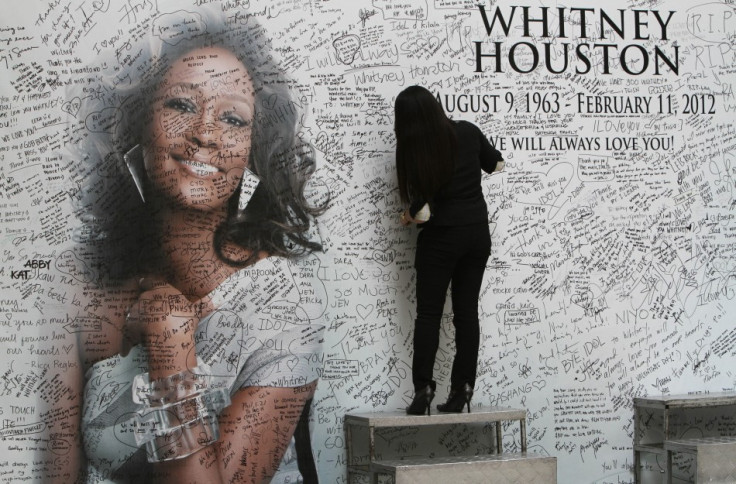 It would be a teary star-studded good-bye for Whitney Houston. Though the funeral will be a private, invite-only affair, it will reportedly feature some of the biggest celebrities the late pop icon worked with, including "Bodyguard" co-star Kevin Costner.
He will speak at the service to be held at New Hope Baptist Church at Newark starting at noon on Saturday which would be broadcast live on the internet.
Aso read: Whitney Houston : Where to Watch Funeral Live
Aretha Franklin,Houston's Godmother, Stevie Wonder and Alicia Keys will sing at the service, and Houston's record producer from the start of her career, Clive Davis, will speak.
Though initially Houston's ex-husband, Bobby Brown, was denied permission to attend the funeral, the singer's family has finally reached out to Bobby Brown and has formally invited him to attend, according to TMZ.
"At the last minute, the family felt that it would keep the peace at the funeral (to have Bobby there) ... even though some family members were against it," the entertainment site was quoted as saying.
He has been by the side of his daughter with Houston, Bobbi Kristina, since Sunday. She was admitted to hospital for stress and anxiety after Houston's Saturday death.
But it appears that soon after the funeral, he will strike off on his own. Reportedly, Brown will perform a scheduled concert at Connecticut's Mohegan Sun casino on Saturday night.
Along with other celebrities Oprah Winfrey and Bill Cosby will be at the services. Also, Jessie Jackson and Al Sharpton will be attending. Others confirmed on the guest list are Chaka Khan, Bebe and CeCe Winans, songwriter Diane Warren, pop singer Darlene Love, Bishop T.D. Jakes, Antonio "L.A." Reid, Brandy and Ray J, the singer Houston was rumoured to be in a relationship with before her death on Saturday.
The singer's mother, Cissy Houston, has avoided a big, public memorial at New Jersey's Prudential Center for a faith-focused funeral in the church that launched her daughter's career.