Who is Angela Rayner? Ashton-under-Lyne MP tipped as potential new Labour leader
Shadow education secretary among those said to be in running to replace Jeremy Corbyn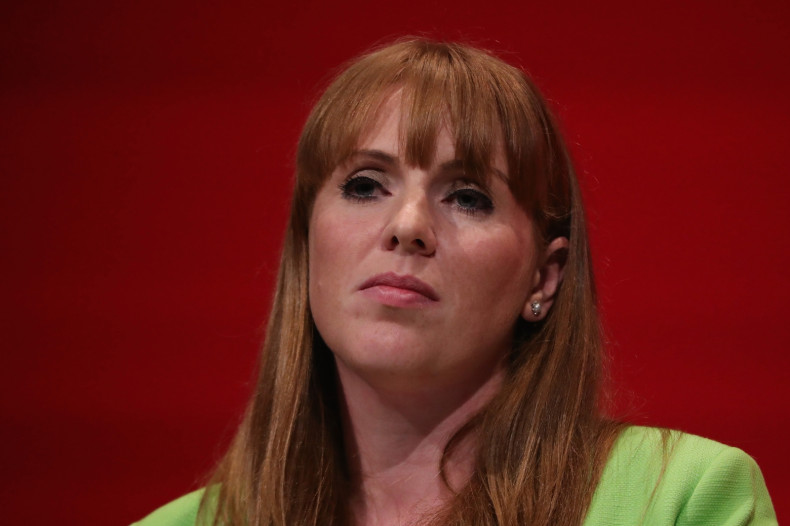 Angela Rayner has joined the list of front-runners as a potential new leader of the Labour party following renewed speculation about the future of Jeremy Corbyn.
Reports suggest that Labour is thinking about "succession planning" over Corbyn, with Shadow Education Secretary Rayner joining former Shadow Business Secretary Clive Lewis and MP for Salford and Eccles Rebecca Long-Bailey as potential replacements.
Angela Rayner fact file
Education: Avondale Secondary Modern School, Stockport
Career: Stockport Metropolitan Borough Council care worker. Unison union representative for Stockport. Convenor of Unison North West.
Political career: Elected Labour MP for Ashton-under-Lyne, 2015. Shadow women and equalities minister. Shadow education secretary
Here, IBTimes UK tells you everything you need to know about the potential new leader of the Opposition following her dramatic rise as an MP in less than two years.
Who is Angela Rayner?
Rayner managed to forge a successful political career despite leaving school while pregnant at the age of 16 without any GCSEs.
While raising her son on a council estate in Stockport, Greater Manchester, Rayner began working for the council as a care worker before getting elected as a Unison representative for Stockport council.
She soon became Stockport branch secretary, working with more than 4,000 Unison members.
In 2012, she was featured in a Guardian article about life as a union official. She told the paper: "I grew up on a council estate and was pregnant at 16, only able to afford clothes from a charity shop. I was told I'd never amount to anything and would be living in a council house on benefits with loads of kids by the time I was 30. That's not me, though I wouldn't judge someone if they were in that situation. I have three lovely kids, live in my own house and have a great job. I've had to earn respect the hard way, starting as a home help when I left school."
She joined the Labour party in 2006, but never ran for councillor because of her previous employment for Stockport council.
Rayner stood as Labour's candidate for the 2015 general election, winning the seat with a 49.8% share of the vote. Her victory also made her the first woman to represent Ashton-under-Lyne as an MP in its 183-year history as a constituency.
She was soon promoted to shadow women and equalities minister before landing the role of shadow education secretary in June 2016 following a cabinet reshuffle after a series of high-profile resignations.
Angela Rayner - early controversy
She caused some controversy in November 2015 after she was accused of using official House of Commons-headed paper to complain about a shopkeeper who she said failed to reserve her a £195 pair of novelty Star Wars shoes.
Speaking to the Manchester Evening News about her potential as a new party leader, she said: "Since becoming elected as an MP here [Ashton], I'm about making sure that wherever I go in the Labour party, we get the investment in Ashton-under-Lyne.
"Whether that's as the shadow education secretary or as a leader of the party in the future, who knows? I don't speculate about that."