Who can Tottenham Hotspur draw in the Europa League last 32 stage?
Mauricio Pochettino's side avoid most of the biggest threats waiting in the draw.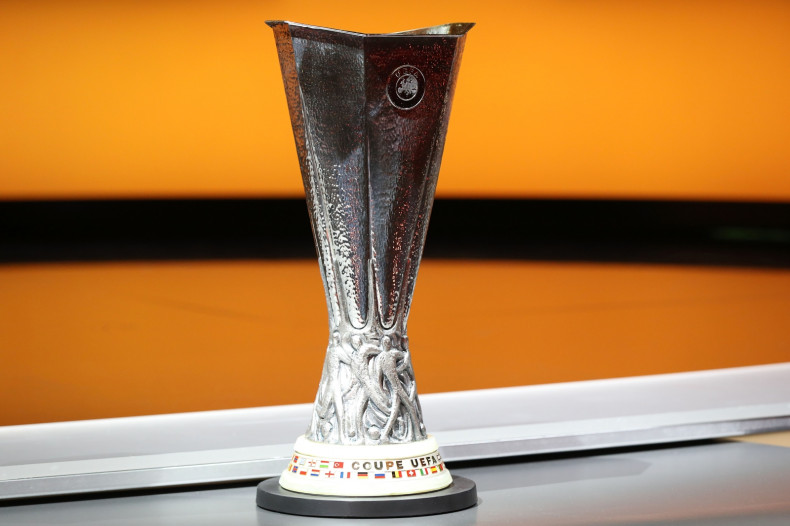 Tottenham Hotspur have had the best part of three weeks to get used to the idea that they will not be playing Champions League football again this season. A win over CSKA Moscow, their first at Wembley since making it their new home for European fixtures, did however ensure their return to the Europa League.
Some might feel Spurs must now be sick of the sight of Europe's second tier competition. But with the race for a top four finish in the Premier League already brutally intense, the value of winning it cannot be ignored.
Just how much Mauricio Pochettino decides to throw into this competition may depend on how their league aspirations are looking come February.
Dropping down from the Champions League at least ensures they will be kept away from the Europa League group winners for the round of 32 stage in February, meaning Roma, Fiorentina and Shakhtar Donetsk aren't options just yet.
They will also be kept away from Manchester United given Uefa rules blocking clubs from the same country being paired together at this stage of the competition. With that in mind, IBTimes UK considers some of the best and worst options for the north Londoners in the next round.
Seeded clubs: Fenerbahce, APOEL, Saint-Etienne, Zenit St Petersburg, Roma, Athletic Bilbao/Genk*, Ajax, Shakhtar Donetsk, Schalke, Fiorentina, Sparta Prague, Osmanlispor, Tottenham, Lyon, Copenhagen, Besiktas
Unseeded clubs: Manchester United, Olympiakos, Anderlecht, AZ Alkmaar, Astra Giurgiu, Athletic Bilbao/Genk*, Celta Vigo, Gent, Krasnodar, PAOK, Hapoel Beer-Sheva, Villarreal, Rostov, Borussia Monchengladbach, Legia Warsaw, Ludogorets.
*Group F winner to be decided on Friday after Sassuolo vs Genk was postponed due to fog. Genk currently sit second but can take top spot with a point.
Tottenham's possible opponents: Olympiakos, Anderlecht, AZ Alkmaar, Astra Giurgiu, Athletic Bilbao/Genk*, Celta Vigo, Gent, Krasnodar, PAOK, Hapoel Beer-Sheva, Villarreal, Rostov, Ludogorets, Borussia Monchengladbach, Legia Warsaw.
Best case scenario? Gent
With trips to sides ranked lower in Uefa's club coefficient standings leading to matches in Russia, Romania or Poland, being pitted with Belgium Division A side Gent represents the most hospitable destined for Pochettino's men. The club have endured an underwhelming start to their domestic campaign, with four defeats already this term. In Europe meanwhile, they were forced to come through two rounds of qualifying to reach the group phase where they shipped 10 goals in two matches against Shahktar Donetsk. Passage to the last 32 was not secure until the final matchday, when a 1-0 win over Turkish side Konyaspor helped them slalom into the knock-out stage.
Worst case scenario? Villarreal
Last season's semi-finalists just about missed out on reaching the Champions League group stages this season, falling to the impressive Monaco in their play-off in August. Marcelino was the man who guided them on their terrific European run last season but a difference in opinion with the club board means he is no longer around. Fran Escribá will try to replicate that campaign this term, having already enjoyed an impressive start in La Liga with the Yellow Submarine sat in fifth place. While stars of last season in Eric Bailly and Denis Suarez have since departed for Manchester United and Barcelona respectively, you feel they are the ones Pochettino will want to avoid.