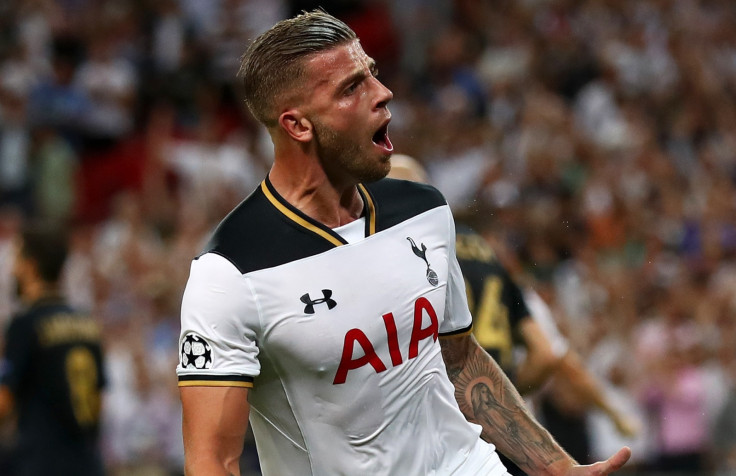 Tottenham Hotspur will welcome back defender Toby Alderweireld as they attempt to breathe new life into their European campaign by securing qualification for the Europa League against CSKA Moscow at Wembley Stadium. The Belgium international has not played since October due to a knee injury but is set to be named on the bench.
The 27-year-old's return to the fold comes amid speculation over his future at White Hart Lane, following revelations from Football Leaks that a £25.4m [$32.32m] release clause is included in his contract. Spurs have moved to deny the report while manager Mauricio Pochettino is unaware of a buy-out clause being attached to any of his players.
Alderweireld will have to forget about any uncertainty over his Tottenham career when he prepares to return after missing the club's last 10 games. Left-back Ben Davies and Vincent Janssen, neither of whom featured in the 5-0 thrashing of Swansea City, both remain out with ankle problems while Erik Lamela – who had been nursing a hip problem – has returned to Argentina to tend to his brother, who has been admitted to hospital.
"It is important to send our support," Pochettino said of the winger, according to Eurosport. "He has a problem with his family in Argentina and travelled there last night. We want to send our big support to him and his family. It is a problem with his brother. We hope it is not too serious but it's an issue that meant he needed to go to Argentina. Toby will be involved in the squad for tomorrow. He's recovering well. Tomorrow maybe he will be on the bench."
With a place in the knock-out stage of the Champions League beyond Tottenham after just one win from their opening five group matches, should they, however, avoid defeat against CSKA they would drop into the Europa League from the new year.
"I believe that it's important for the club to be involved in the Europa League," said Pochettino, whose Tottenham side have lost both of their home matches to Monaco and Bayer Leverkusen. "We didn't play well in the Champions League at Wembley, but it's important for us to be involved in the Europa League. Why not try to go further in that competition?"
"It's true that it'll be tough to be involved in the Europa League again, but if we don't show we deserve to qualify for the Champions League, then our responsibility is to... go to the Europa League to go further in the competition.
"I want to be involved in the next Champions League. For that we will fight. For big sides like us, or Liverpool, or Chelsea, not being involved in European competition is always difficult."