Chance The Rapper is a name on everyone's lips after the Grammy Awards 2017. The 23-year-old lyricist won best new artist beating the likes of Kelsea Ballerini, The Chainsmokers and Anderson Paak. The scoop is just yet another milestone in the early career of a talented artist who has already broken several records in a short space of time.
Hailing from Chicago, Chancellor Johnathan Bennett found his calling in music after buying the critically-acclaimed debut album from Kanye West, The College Dropout. This early discovery is the reason Chance dubs himself 'Kanye's best prodigy' and, judging by his early success, his boastfulness is justified.
A buzz circulated around Chance following the release of his 2013 mixtape Acid Rap, however it was his 2016 record, The Coloring Book, which propelled him to stardom.
Apple Music took a chance on this up-and-coming rapper by releasing the mixtape exclusively through their service and it was a gamble that paid off. Downloads and streams of the 14-track record soared and Chance peaked at eight on the Billboard 200 becoming the first artist in history to chart through streams alone.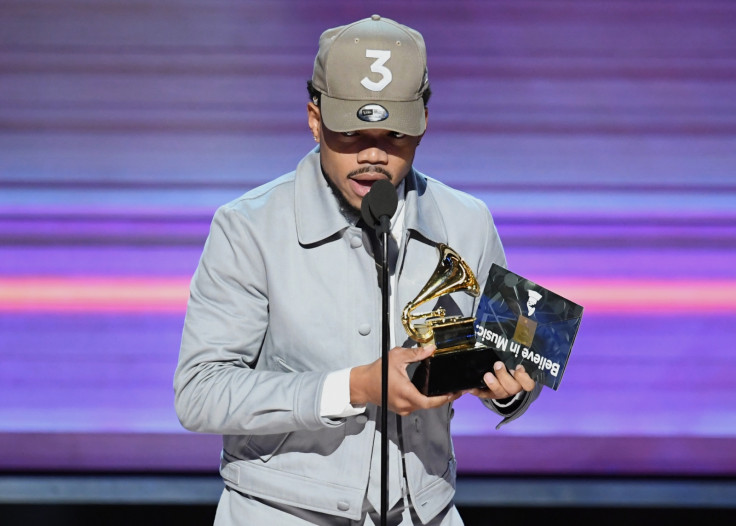 With its gospel undertones, The Coloring Book is evidence of how Chance's faith in Christianity is deep-rooted in his music. Addressing the spirituality which inspired the mixtape, Chance told the Rickey Smiley Morning Show: "I really got a good glimpse at God after my daughter was born, she got sick right after. In that time, me and my girl, my family got very prayed up and because of that spacing and timing in my life parallel to what I was doing musically, I was able to harness all of that and create a journey with the project."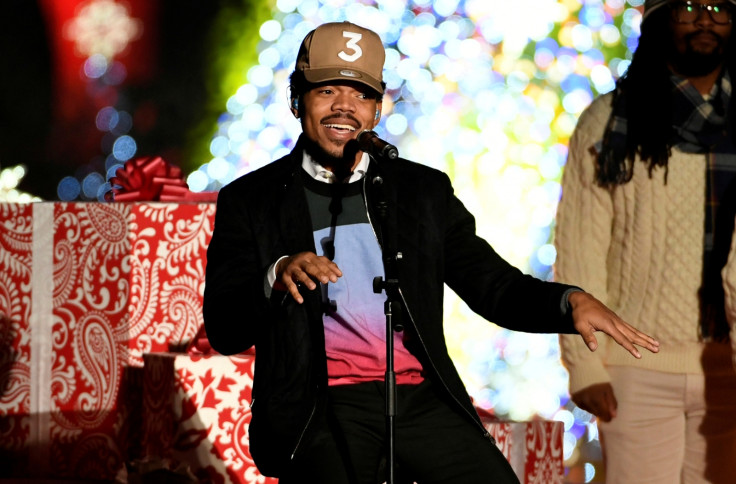 The Coloring Book also won best rap album at the Grammys trumping the hotly-tipped Views from Drake. Even in this overwhelming moment, Chance remembered to keep religion close to his heart and said in his acceptance speech: "Glory be to God. I claim this victory in the name of the Lord. I want to thank God for my mother and my father, who supported me since I was young, for Kirsten, for Kensli, for all of Chicago, and I want to thank God for putting amazing people in my life."
Certainly while his talent is the driving force, his wide-ranging connections within the music industry had a huge part to play in Chance's rise to fame. Following an early feature on Childish Gambino's 2012 mixtape Royalty, some of Chance's notable collaborations to date include: Justin Bieber, John Legend, Madonna, R Kelly, Lil Wayne, Big Sean, James Blake and The Weeknd.
Clearly confident in Chance's songwriting talents, Kanye West handed the reigns over to his protege on his latest album The Life Of Pablo. Chance boasts credits on the tracks Famous, Feedback, Father Stretch My Hands, Waves and Ultralight Beam, which he also appears on.
Watch Chance The Rapper freak out over Beyonce hug:
Even superstar Beyonce revealed herself to be a fan at the MTV VMAs when she surprised Chance with a hug backstage, prompting the stunned rapper to famously fan-boy hysterically. Chance can also count the likes of former President Barack Obama and his wife Michelle Obama as fans as well as Hamilton star Lin-Manuel Miranda.
When he is not schmoozing with his musical peers or modelling for H&M, Chance is a dedicated family man to his girlfriend Kirsten and their one-year-old daughter Kensli, whom they welcomed in September 2015.
While music is clearly his main passion, Chance is a devoted father first. Gushing over his pride and joy, the rapper once wrote on Instagram: "This is the girl who reintroduced me to God. She's the woman who reminded me how to be a man, and taught me how to love. She is everything I am, but much better. I can't wait for her to one day help the world the way she has helped me."
Listen to Chance The Rapper's All My Friends featuring Tinashe and Snakehips: