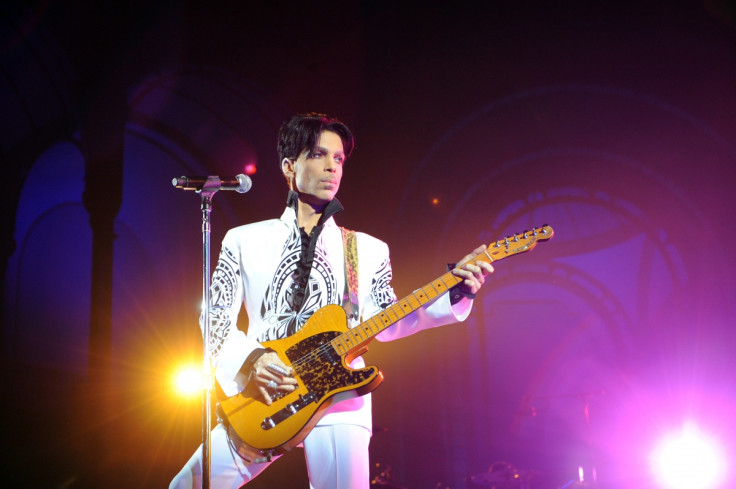 Fans are thrilled that Prince's music is finally available to stream judging by the latest figures. The Purple One's back catalogue is available on services like Spotify, Apple Music, Google Play and Pandora, almost two years after the late singer pulled his music from streaming platforms in 2015.
Though Spotify are yet to reveal an in-depth analysis of the statistics, the return to streaming comes days after Prince's estate finalised a deal with Universal Records giving the label rights to release songs from the musician's private archive. Details of the deal were not revealed but Prince's unreleased catalogue is said to be worth $35m (£29m).
Spotify announced they had reinstated Prince's music on 12 February, so certain albums such as 1991's Diamonds And Pearls and 1988's Lovesexy are available to the public for the very first time.
According to statistics publicly visible to subscribers on Spotify, Purple Rain is unsurprisingly Prince's most popular song with more than 25.4 million streams.
In second place is the musician's 1986 single Kiss with 23 million plays. When Doves Cry sits at number three with almost 12 million listens. Other fan-favourite tracks include Stare and Little Red Corvette. According to Musically, figures include streams up until his music was pulled from Spotify in July 2015.
Prince's artist page now boasts over 978,000 monthly listeners which is up from the 644,000 listed on 13 February.
Spotify's This Is: Prince playlist – created specially to welcome back the singer's catalogue – amassed 344,000 listeners in less than two days. According to the platform, the majority of Prince's streams are generated from London with 17,400 listeners, followed by Chicago with 12,500. Other popular locations include Manhattan, Los Angeles and Brooklyn.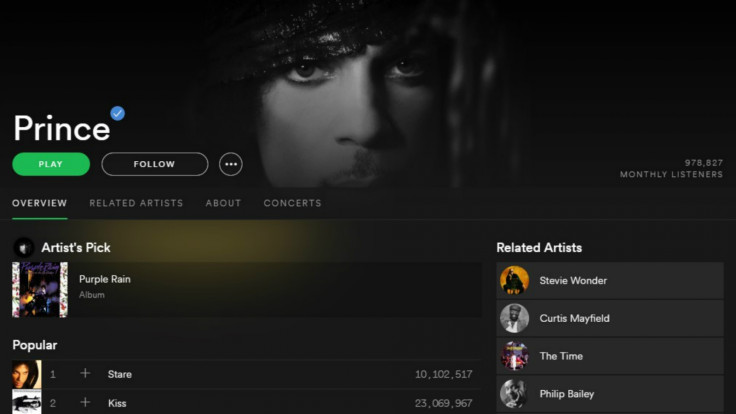 Coinciding with the streaming news, Prince's career was celebrated at the Grammy Awards 2017 on 12 February. Pop star Bruno Mars delivered a rousing tribute performing the singer's tracks Jungle Love and Let's Go Crazy with the Time band. The musical icon died on 21 April at the age of 57 after taking an accidental dose of fentanyl.
Listen to Prince's music on Spotify: