Melania Trump, businesswoman, former model and wife of presumptive Republican nominee for president of the United Stated Donald Trump, has so far remained largely silent during her husband's campaign.
When she took to the podium on the first night of the Republican National Convention in Cleveland on Monday, her speech was met with emphatic applause – until commentators noticed Trump's strong words on family values and hard work were very similar to Michelle Obama's 2008 convention speech.
Aside from public appearances beside her husband, we still don't know much about the woman who could well be the next first lady of the US. So what else do we know about Melania Trump?
Trump's background
Trump was born Melanija Knavs on 26 April 1970 in the historical town of Sevnica in what was then communist Yugoslavia, now central Slovenia.
Her mother, Amalija, was a patternmaker for a children's clothing manufacturer, and her father, Viktor, managed a car dealership for the state-owned vehicle manufacturer. She has an older sister, Ines, and a half-brother whom she has never met.
In 1988, Knavs, then 17, was spotted by fashion photographer Stane Jerko outside the Youth Hall in the Slovenian capital of Ljubljana. "I wanted to photograph her the next day, but she said it was a school night and that school was more important than modelling," Jerko told Vice.
Over the next few years, Knavs modelling career took off and she signed with an agency in Milan at the age of 18. She went on to study design at the High School of Design Ljubljana and architecture at the University of Ljubljana. Knavs then worked for various fashion houses in Milan and Paris before moving to New York City in 1996.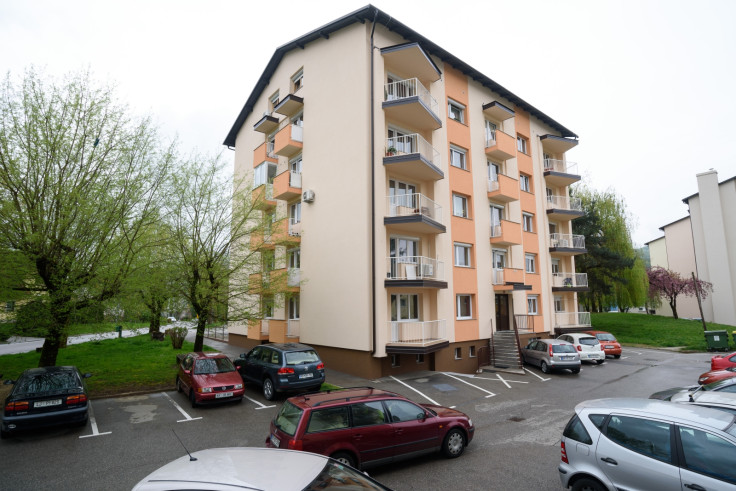 Relationship with Trump
Two years after moving to the US, Knavs met Trump at a Fashion Week party while the billionaire was separated from his wife Marla Maples.
In an interview with the New York Times in 1999, Trump described her then-boyfriend as a "very success businessman" who was "very charming". "He's very smart, the energy between us is unbelievable," she added.
Trump and Knavs got engaged in 2004 and married a year later in Palm Beach, Florida, in front of guests including Hillary Clinton, Bill Clinton and Katie Couric. As expected, the wedding was a lavish affair, with the ornamentation on the bride's dress worth an estimated £100,000 alone. In 2006, Trump gave birth to a son named Barron William Trump.
On potentially being the First Lady
Until Donald Trump announced his campaign for presidency, the world was updated on his wife's lifestyle in the form of social-media posts – which revealed a snapshot of her travels on the Trump family's private 757. After Donald Trump's candidacy was announced, this window into her life – mainly her food preferences and fashion – closed.
Until this week's convention, Trump has only spoken about her husband's campaign occasionally – and carefully. When interviewed on Good Morning America in 2015, she said: "I encouraged him because I know what he will do and what he can do for America. He loves the American people and he wants to help them."
When asked about criticism directed at her husband, Trumps answered: "It's unpleasant, but I know I can handle it."
One of the first times Trump discussed her potential future as a First Lady was in 1999, in an interview with the New York Times. "I would be very traditional. Like Betty Ford or Jackie Kennedy. I would support him." she said, six years before the couple married.
Since then, occasional interviews aside, Trump has maintained a frontage as a private, family-orientated homebody with her own business empire. Her line of jewellery and watches, launched on QVC, reportedly sold out in 45 minutes during its initial broadcast.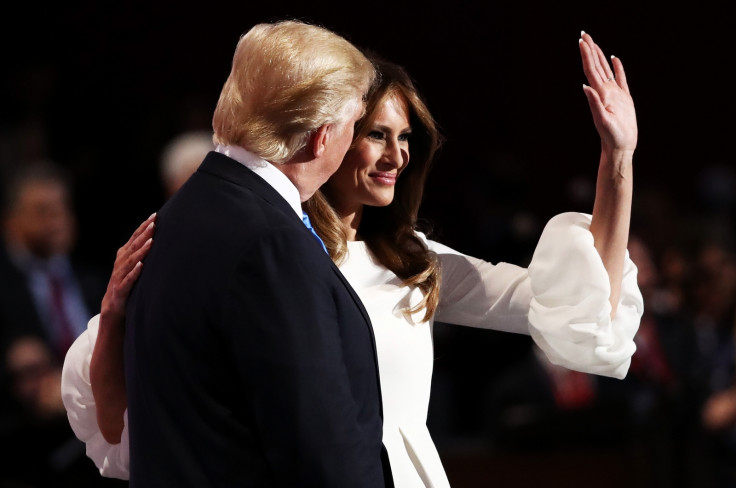 "Well, you never know what could happen," she said, when asked about being the wife of a president in Refinery 29 interview. "My life is very busy. I'm very busy, as you know, as a businesswoman, as a mother, as a wife, as a social for charities. So my life is very busy, and that's it for now. I don't think about being first lady."
On immigration
Until recently, Trump has also been open about distancing herself from politics. "I chose not to go into politics and policy. Those policies are my husband's job," she told a GQ reporter.
This isn't to say Trump hasn't supported her husband on some of his most controversial ideas. Trump is Slovene – she would be the inaugural first lady to have been born outside of the US – and speaks five languages: Slovenian, English, German, French and Serbian. Despite this, she still appears to share her husband's well-publicised views on immigration.
"I follow the law the way it's supposed to be. I never thought to stay here without papers," she said in 1996, when asked if her husband went too far in his rhetoric on immigrants. "I had a visa. I travelled every few months back to the country, to Slovenia, to stamp the visa."
Trump even defended his comment last year that Mexico was not sending "it's best" over the US border – telling MSNBC: "He said 'illegal immigrants'. He didn't talk about everybody."